July 9, 2019 | By admin
Wondering why mobile security is important today? With the number of mobile device users increasing year after year, the need for mobile security is also gaining ground. Mobile phones have now become vulnerable because of the rapid progress in the mobile phone industry and the introduction of cloud services and apps. In other words, mobile security has yet to reach millions of users, unlike the progress seen in the overall usage of smartphones. Mobile security refers to the protection of portable devices, such as smartphones, smartwatches, tablets, and laptops, from a wide range of vulnerabilities and threats.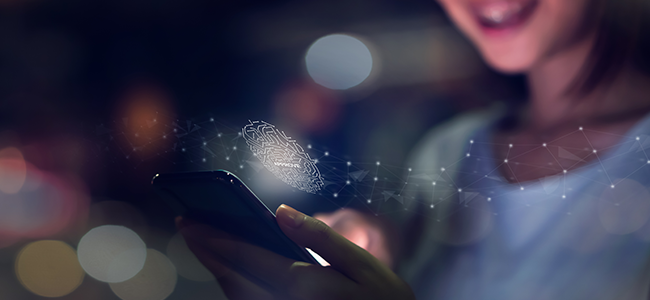 Still need help understanding why mobile security is important today? To start, mobile devices have now become a major part of an individual's daily activities of buying, selling, paying bills, using it for educational purposes, etc. Hence, for most of us, our mobile devices contain more of our personal and confidential data when compared to what's contained in our computers. The data here cover contacts, mailing addresses, passwords, name, age, essential banking details, etc. All this points out the importance of mobile security in today's world, as your phone is considered to be a valued target for hackers.
To help you understand why mobile security is important today, let's take a look at basic mobile security tips that will help you fight against mobile-based threats:
Install mobile antivirus software only from an established cybersecurity vendor.
Never install apps asking for too many details, and be aware of the permissions/access you are giving an app. People who don't know why mobile security is important today can easily fall victim to intrusive apps.
Never download apps from websites or from unofficial app stores. If you really need to download the app, then make sure that your phone has an antivirus protection app.
In case your phone gets stolen, enable "Find my Android" or "Find My iPhone" to wipe/lock your stolen phone or locate lost devices. Users who don't know why mobile security is important today will not have this feature and thus be unable to recover their phones.
Use a password lock or pin to protect your mobile phones from unauthorized access when you leave them unattended. To tighten your phone's security, use a fingerprint lock, which isa safe and effective means of shielding your mobile phone.
Update your device with the latest security patches. People who know why mobile security is important today understand why updating is vital.
If you are using a public Wi-Fi connection, use VPNs.
Take regular phone backups.
To safeguard sensitive data on your phone, make sure to use an encryption application.
Never open suspicious documents even if they have been sent from a known contact. Always have an element of doubt when emails, calls, etc. ask for your personal details, like passwords and usernames. If you understand why mobile security is important today, enable two-factor authentication when available.
For Android mobile devices, make sure that you have chosen and enabled Google Play Protect. In settings, enable the "Verify Apps" feature and disable "unknown sources" if you are not using them.

Why Mobile Security Is Important in Today's World
Following are key reasons that explain why mobile security is important in today's world:
Mobile security protects you against malvertisers.
The ads by malvertizers are loaded with viruses, malware, and Trojans and will likely create loopholes in your mobile devices, making a way for hackers to enter.
Certain malverts can take you to more dangerous websites. This happens when your mobile phones are infected with viruses or when all your critical data are stolen and held for a huge ransom.
Malvertisers spam your browser with huge volumes of unwanted ads. Malicious codes are fed into their online adverts in order to infect your mobile phones. The most complicated aspect here is that you will find it difficult to differentiate these ads from genuine ones.
Mobile security protects your private data.
Malware installation and hackers can be prevented and stopped by installing a reliable antivirus tool.
It prevents you from clicking malicious links camouflaged as genuine ones. By clicking on these links, you are making way for the automatic installation of viruses, Trojans, and malware.
Besides antivirus, a good mobile security solution will also provide additional security measures, like a VPN, a data erasing app, and a phone tracking app.
A VPN will allow you to surf the web without revealing your real IP address, which is important for people who understand why mobile security is important today
All smartphones must have strong patterns/passwords.
Mobile security provides constant mobile patching services.
In any cybersecurity strategy, software patching plays a crucial role. Software updates mostly include software patches that are responsible for covering security holes to keep hackers out.
This service provided by good mobile security software will prevent cyberattacks from ruining your reputation and causing major damage to your business.
Mobile security prevents your phone from becoming vulnerable to malware.
Installing good antivirus software will inform you in advance if you are infected with viruses or malware, and you will also to know the level of the impact.
An antivirus will instantly delete specific forms of viruses and malware, thus preventing possible dangers.
You will be prevented from opening malicious links and corrupted files to prevent virus and malware attacks that can lead to severe consequences.
Mobile security automatically and remotely deletes your data on lost devices.
Mobile security prevents you from losing your phone containing vital personal or business data.
To prevent the loss of company or personal data, an excellent mobile security solution will be able to erase data stored in your phone. This indeed will help prevent individuals from misusing your phone to execute a cyberattack.
Comodo Mobile Security Is an Excellent Mobile Security Solution and Why Mobile Security Is important Today
With Android mobile devices being used all over the world, hackers are becoming increasingly vigilant in creating malicious apps and stealing user information. Malicious infections are mostly done via a third-party app download. The Free Antivirus for Android software offered by Comodo prevents the entry and intrusion of such malicious apps and files.
If you understand why mobile security is important today and want an app that can help, Comodo's Antivirus for Android is an exceptional product that offers a high-class mobile security solution for all Android-based mobile devices. Comodo Mobile Security (CMS) has been designed for protecting Android devices from unsafe apps, potentially risky settings, viruses, and theft. It also protects your privacy and optimizes your system.
With this mobile Android Antivirus, you will be able to protect your personal data that can include your contacts, photos, etc. Besides offering a significant rate of detection of malicious mobile threats, CMS prevents the attack of ransomware, limits unauthorized calls, and obstructs banking Trojans from stealing or accessing your Android device data.
To help you with why mobile security is important today, here are the key mobile security features provided by the Comodo Mobile Antivirus for Android app:
Antivirus
The "Always on" virus protection and on-demand scanner will protect your device from viruses and unsafe apps.
It allows one-touch scans and scheduled scans.
The "Health Check" feature rapidly detects potentially risky settings, malicious apps, and viruses.
It shields you from irritating push ads presented by applications downloaded by you from different sources.
Call/SMS Blocking
Block all text messages containing specific keywords, and instantly filter irritating phone calls and SMS messages by organizing black/white contact lists.
Anti-theft
Devices can be locked to prevent unauthorized access.
Wipe out all your sensitive details, including files stored on the phone's memory.
Remotely recover your device if it is lost or stolen.
Get the location of your device even if its SIM card is changed.
Set up the device so it will be able to take a photograph of the possessor and sound an alarm.
System Optimizer
Clean all the temporary files in the cache memory.
Attain complete visibility and control over running processes.
View how much memory is used by each process, how many are running, and close down the ones that are of no use.
Privacy Advisor
Get to know which apps can send text messages or make phone calls.
Get to know which apps are allowed to access data such as archived messages and contact lists.
Task Scheduler
Select the time when you want the scan to take place.
Automate the antivirus scanning process.
Set schedules for "Leave Flight Mode" and "Enter Flight Mode" on your device.
Private Space
View all your contacts, phone numbers, and text messages stored in Private Space.
Software Manager
Uninstall apps or make a backup.
Manage all apps on your Android phone.
Backup
Back up your CMS configuration and all the apps in your phone.
Instantly restore backed-up data in case of data loss in your device.
Back up vital data such as contact lists, text messages, and private space to a memory card.
Traffic Monitoring
Avoid additional charges for exceeding the data limits on your plan.
Get complete details of all GPRS/3G data traffic and a chart of data usage for all the applications running on your phone.
Use the firewall from the traffic monitoring interface to block apps from connecting to the internet.
Configure the application to send alerts if your monthly traffic limit is set to a daily traffic quota.
Now that you know why mobile security is important today, get Comodo Mobile Security app today and protect your mobile phones from malware/virus attacks!
Related Resources: