December 9, 2019 | By admin
Even though everyone uses the term "virus protection", what you really need is "malware protection". Viruses are just one type of malicious software. These days there are plenty more. Adware and spyware are already widespread. Ransomware is growing. With that in mind, here is a guide to help you choose the best free malware protection for you.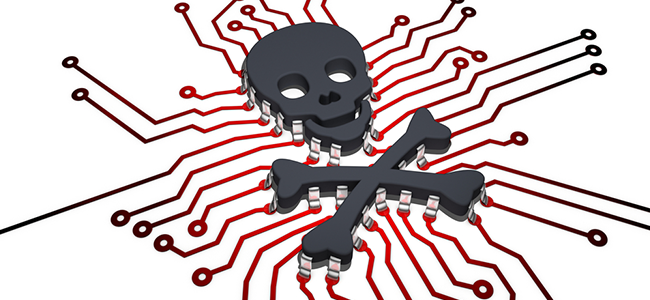 Start by working out what actually works on your computer
If your operating system is older than Windows 7 or MacOS 10.13 (High Sierra), then you're probably going to find you have a more limited selection of malware-protection products. The older your operating system is, the more difficult it's like to be to find a good malware-protection product. If you're using a very old operating system and you really don't want to upgrade, then you may want to think seriously about just staying offline.
Check that the programs are antimalware programs rather than just antivirus programs
This may seem like stating the obvious, but check anyway. Some antivirus programs really are just that. They may do a perfectly decent job against "old-school viruses" but they offer little to no protection against other forms of malicious software.
Check how often the program is updated and how it is updated
Malware protection needs to be updated regularly to remain effective. Not only are cybercriminals coming up with new versions of established threats, they are coming up with new types of threat. What's more, those threats are becoming more and more sophisticated.
For example, early computer viruses basically just trashed the data on your computer, possibly taking out your operating system in the process. This was certainly irritating. It could also be expensive through lost productivity and the need to replace hardware. It did not, however, facilitate data theft and other forms of cybercrime the way modern viruses can.
As well as the ever-expanding range of viruses at large in cyberspace, new threats are continually emerging. Spyware and adware have been on the scene for some time now and new variations of them are being created all the time. Ransomware is a fairly new threat, but is showing clear growth. It's, literally, anyone's guess what new forms of malware will be unleashed in the future.
Once the updates are created, they need to be pushed out to the users. Some antivirus programs require users to download updates and install them on their local machine. This takes time and uses up resources on the host computer. The more modern approach is to host the malware database in the cloud and to have the local machines connect to it as soon as they go online. This is quicker and less demanding on the host.

Look for malware protection which comes with a sandbox
Sandboxes are also known as quarantine areas. Basically, a sandbox is a safe area where your malware protection can do its work without there being any danger of (further) damage to your computer. Sandboxes are becoming increasingly important as virus creators are continually becoming more creative in their approaches to trying to evade security products.
Look for products with integrated firewalls
In the old days, the main purpose of a firewall was to stop attackers probing your computer for vulnerabilities they could exploit. Firewalls still do this and it's still important, but these days their main purpose is probably to protect users while they are browsing the internet. This is why firewalls are often marketed as "browsing protection" or "privacy protection".
Basically, a firewall will alert you when you are looking like you are about to do something risky. Typically it will block the action and then throw up a warning for you to confirm that you actually know what you're doing (or not).
See how you feel about the user interface
This may seem like a small point, but small points can matter. Even if you just intend to download the program and leave it alone to do its work (which is perfectly reasonable), it's helpful to know that you understand it and could change its settings if necessary.
Check the brand behind it
Leave trying out new brands to people who really know their way around IT. If your security software lets you down, the consequences can be serious. Even if you know your way around IT, treating a virus can be a real nightmare. If you don't, you may wind up having to pay for professional help. Save yourself the hassle. Head to this page right now to download Comodo antivirus, for the malware protection you need at a price you can afford!

Related Resources: