August 31, 2018 | By admin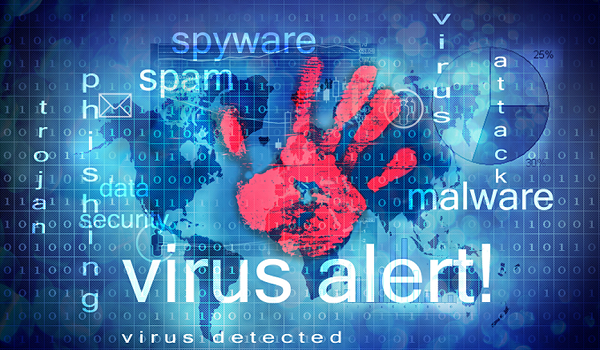 More and more people are falling a prey to the cyber attacks and losing the valuable data to an unrecognizable online fraudster is becoming one of the biggest nightmares.
Say for example, the important analysis report that you prepared the previous night for your company's new project is all gone. Every time you try to open the file, it sends an error message, so, how did this happen?
Apparently, the unfortunate message is getting displayed as your computer is under virus attack. The malicious program which is commonly known as a virus has exploited the vulnerability in the computer system and has infected your files. There are several reasons why a system may get infected by a virus but in all situations, you need an effective antivirus software to clean the infection. Without a virus protection program, your PC or Laptop will stay defenseless against all kinds of online threats. Below is the list of some of the most common ones:
Phishing Emails
It doesn't matter what emailing service you are using – be it Yahoo, Gmail or Outlook – as a user, you are bound to receive promotional emails in your inbox. Such emails tend to bring in lot of trouble too, in the form of web links or attachments. When you unknowingly open these stuff they contaminate and bring the system's functions to a grinding halt.
In such unanticipated situations, verify the sender and then open. Having an antivirus program in place can help steer clear such problems.
Rogue Websites
Many websites in the online space, such as the gaming, adult, dating websites, and entertainment, install adware on their own and other viruses onto a computer. A lot of the internet users have come across situations where opening a website leads to a series of popups that appear on the screen.
Make use of a robust antivirus program and optimize it for the web access settings.
Infected Boot Disks
Infected boot disks are one of the main reasons to why virus attacks happen. Avoid using such hard drive to restart your PC, an inefficient virus program gets compromised easily.
Thereby, regularly check the origin of a disk and have a antivirus software installed on your computer to tackle such unexpected situations.
Freeware
Think twice before you download a freeware, sometimes you end up infecting our computer systems. Gaming websites, videos, and songs websites purposely plant virus in their media files.
Always download freeware from a trusted source, installing the right antivirus software can detect dangers upfront.
External Devices
Many of us carelessly connect external devices that are borrowed on purpose from a friend or a relative. These devices tend to carry the infections that can harm your computer. It could be a USB, external hard drive or your own smartphone.
In all the cases, a good virus program will detect the hidden malicious files and help to eliminate it. Remember to run the scan on the device when you connect.
Online Ads
People tend to get deceived looking at the ads but clicking on it may lead to infecting and harming your computer. Hackers place ads on trusted websites and insert malicious codes to gain prominence and reliability.
Never click on online ads randomly. Simply hover your mouse over the ad to find out where the ad is redirecting. Antivirus software helps to identify such false ads, if you have one in place, then remember to make use of it in the time of need.
Social Media
The latest trend of infecting all kinds of devices is through the Social networking websites. So, avoid falling a prey to such attacks. Never trust blind folded on the links shared by public groups and people. Never click on videos, images, links, etc.
Install Comodo Antivirus Software on your computer and stop worrying about the online dangers and various types of virus variants that are prevalent on the internet. Comodo Antivirus will automatically contain unknown virus files. It will efficiently block hackers from stealing your valuable data or damaging your computer!


Related Resources
DDoS Attack Forces Wikipedia Offline