August 27, 2018 | By admin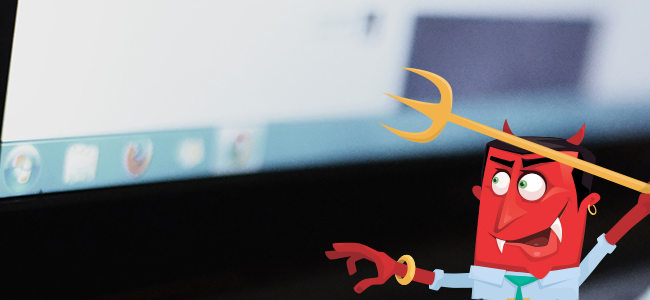 A botnet refers to the network of infected computers that is controlled by a hacker remotely. The hacker makes use of the devices in the network to send spam, stage DDoS attacks, or spread viruses without the knowledge of the system owners. Botnet poses the biggest challenge today in the computer security landscape.
Botnet Infections – How Do Hacker Takes Control?
In order for a computer to fall a prey to the botnet attack, it needs to be infected with a particular type of malware. After the infection is complete, it will establish contacts with a remote server or other infected computers in the network. The instructions from the hacker who controls the computers are passed on and executed without the consent of the system owner.
How to identify botnets?
It is easy to identify a system infected with a botnet in the similar way you recognize a system infected with other types of malicious software. The usual signs and symptoms include:
Slowing down of the computer, programs, and internet connection
Oftentimes, the web browser ceases to work
All of a sudden, your computer screen is filled with uncontrollable popups of undesired advertisements
Unexpected regular system or program crashes
An unanticipated shrinkage in the disk space
Web browser's homepage changing on its own
Redirection to new websites
Unusual programs and messages on the PC
Programs running automatically
These are the possible traits of someone using your computer remotely as part of a bot network.
How to Unwind From a Botnet Network?
In order to release the grip from a botnet network, the PC owner needs to remove the malware that's controlling it using an effective antivirus software. The comodo antivirus is more capable of redeeming in such unanticipated situations. Get started by running a complete antivirus scan on your computer, this will help you to locate the botnet on your computer, then the antivirus software will remove it for you – an easy solution to a desperate problem!
Tips To Block Botnet Malware:
The first and foremost thing to do is to install a robust antivirus software on your computer. The Comodo antivirus is sufficient enough to tackle such situations and remember to set your software settings to update automatically. Whenever an update is released, the antivirus software gets updated automatically. Besides these instruction, never click, download, or open from unknown sources as such actions may ask for some real trouble.
Why Comodo Antivirus Software
The Important Features of The Best Antivirus Software are:
Intelligence to recognize suspicious files/ malware
Ability to immediately remove malicious software
Render proactive defense against all kinds of malware
Recognize suspicious/questionable files
Instantaneously scan downloaded files
User-Friendly features and skin
Give real-time security
Give excellent system performance
Give prompt, immediate cloud-based scanning
Maintain up-to-date virus definitions
Guarantee a secure connection while connected to the internet
For more details on Comodo Antivirus Software Visit the official page!


Related Resources