May 23, 2018 | By admin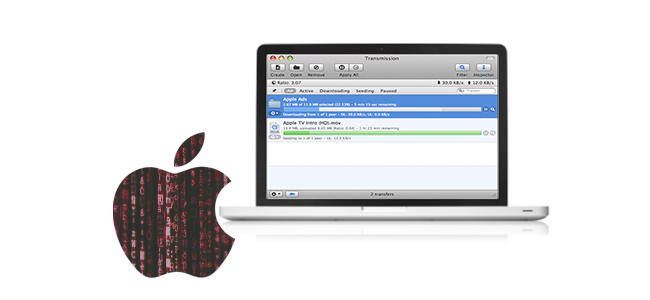 The modern-day malware is not easy to handle. Because there's so many of them – adware, spyware, ransomware and more. And they just don't affect Windows and Linux alone. Mac OS too are vulnerable. So if your using Mac and are of the thought that it won't get affected, then you're wrong. In this blog post, let's take a look how to tackle or avoid malware on your Mac.
Avoiding Malware On Your Mac
Of course, Mac users cannot do without antivirus – like Comodo Antivirus for Mac – just like Windows and Linux users, and users of other operating systems too. But this AV alone is not going to be enough. Following security best practices like not visiting malicious websites and not opening suspicious mail attachments is a must. What we mean is that you may install many security products but they'll be of little use if PC users like you don't act responsibly.
Moreover, it has been proved by security experts that Mac's inbuilt anti-malware features "Xprotect" or "File quarantine" are not that effective. Chiefly because these seem to be blocking only a handful of malware. And we all know that does little good in today's cybersecurity threat landscape which keeps throwing new malware almost every day.
Another best practice would be to ensure you download Mac Apps only from trusted sources like the Mac App Store and not through unofficial websites. Simply put, avoid running any kind of unsigned software. Unsigned software for Mac usually gets launched when users right-click app (after it has been downloaded) and select Open from the contextual menu, then agree to launch the app – even though it is unsigned. Therefore by exercising little precaution, users can avoid them.
Above all, handling junkware is not easy when it comes to Mac OS. But genuine antivirus software or antimalware software – like Comodo Antivirus for Mac – should be able to do this job for you.
Use Comodo Internet Security (CIS) Premium
Comodo Internet Security (CIS) with no strings attached, which also comes equipped with antivirus, offers solid protection for Mac computers against malware and zero-day threats. Comodo's patented Default Deny Approach centered around Containment technology along with award-winning firewall, spyware scanning, secure shopping and more, ensure your Mac computers are guarded properly.
Remove Malware Successfully Using Other CIS Priced Editions
Mac users also have the option of seeking the expertise of live experts for malware removal, if they opt for priced editions of CIS (Antivirus Advanced, Internet Security Pro, and Complete). Contingency plans are a must when dealing with security attacks and therefore having live experts in standby mode to assist you in case of malware infections would be beneficial.
CIS offers unlimited live expert support for virus removal. Which means whether you are using CIS Advanced, Internet Security Pro, Internet Security Complete and Internet Security Complete with GeekBuddy, you'll be able to seek live expert assistance, in case your PC gets infected by malware.
CIS priced editions, along with the live expert support for virus removal, serves as a great malware removal tool and successfully assists PC users like you in removing most of the obnoxious software that is out there in the cybersecurity threat landscape. In other words, CIS priced editions take your PC security to the next level.
Conclusion:
"Mac(s) are hack-proof" or "Mac(s) don't get infected by malware" are very wrong ideas. Your Mac needs antivirus software to prevent malware infections. Moreover, there are the unpredictable zero-day threats to handle as well. Therefore, to make your Mac as much hackproof as possible, install our antivirus program Comodo Internet Security (CIS), and stay protected.
CIS Priced Editions are available at the following costs: CIS Antivirus Advanced at $19.99, CIS Internet Security Pro at $29.99, CIS Complete at $59.99 and CIS Complete With GeekBuddy at $129.99.


Related Resources
Antivirus for iPhone
antivirus for windows 8
Best Antivirus Software for Mac