November 13, 2018 | By admin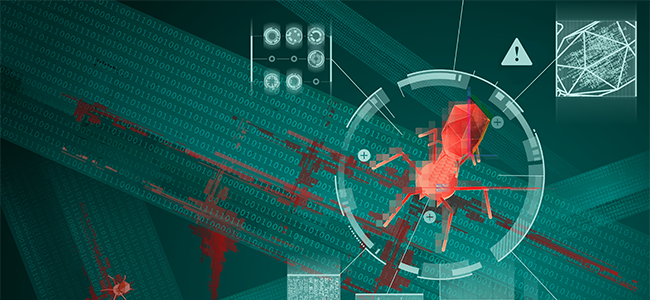 Computer Virus
Similar to the virus which affects the human body, a computer virus is a malicious program that affects the computer to choke or bring down the normal functioning. Usually, a computer virus self-replicates by copying itself to another program. Simply put, the computer virus spreads by itself into other executable code or documents.
Basically, the sole purpose of designing a computer virus is to infect computing devices to gain admin control and rob the user of their sensitive data/information. The computer viruses are implanted on computing devices by tricking the user.
How Does a Computer Virus Arrive?
Basically, viruses arrive in emails and downloading or opening the attachment may cause the infection to land on your system. Besides that, visiting an infected website, clicking on an executable file, or viewing an infected advertisement can cause the virus to spread to your system. Virus infections may also happen while you try to connect infected removable storage devices, such as USB drives to your computer/laptops.
It is quite easy and simple for the viruses to sneak into a computer by dodging the defense systems. A successful breach can cause serious issues for the user such as infecting other resources or system software, modifying or deleting key functions or applications and copy/delete or encrypt data.
How do they work?
Simply put, there are two ways in viruses operate after landing on a victim's computer. The first type starts replicating immediately. The second type acts dead until a specific trigger makes the malicious code to be executed. Therefore, it is mandatory to stay protected by deploying a robust antivirus program.
Currently, the dangerous computer viruses are designed with evasion capabilities that help in bypassing antivirus software and other advanced levels of defenses. One such advanced malicious code is the polymorphic virus.

Polymorphic Virus
In the present time, online criminals are more and more dependent on the polymorphic virus type to carry out their malicious atttacks. A Polymorphic Virus has the ability to change or mutate its underlying code without changing its basic functions or features. This enables the virus on a computer or network to evade detection even from the best antivirus or virus protection programs.
Since antivirus software relies on signatures for identifying malware, these viruses are thoughtfully devised to avoid detection and identification. When an antivirus software identifies a polymorphic virus, the virus modifies itself thereby, it is no longer detectable using the previous signature.

Symptoms of Virus Infection On a Computer or Network
It is important to learn about these symptoms to identify when there is a virus attack:
Slowing down computer performance
Unknown advertisements popping up on the screen
Programs running on their own
Files multiplying/duplicating on their own
Unknown files or programs on the computer
Files, folders or programs getting deleted or corrupted
The sound of a hard drive
When you witness any of the above-stated symptoms then you would need to double check your computer for virus infection. Do not delay, instantly stop all the commands and download an antivirus software. If you are unsure what to do, get the assistance of an authorized computer personnel.
Install Comodo Antivirus Program
Install Comodo Antivirus Program which will provide comprehensive protection for your computer. It has all of the latest features packed in an advanced security product. Comodo antivirus software is doing an exceptional job of safeguarding data and other confidential information. The built-in containment engine and 'Default Deny' platform offers full protection against any computer virus threat including Polymorphic Virus. Download Comodo Antivirus today and secure your computer!


Related Resource
Malicious Coronavirus Themed Campaigns