September 28, 2018 | By Natasha Devotta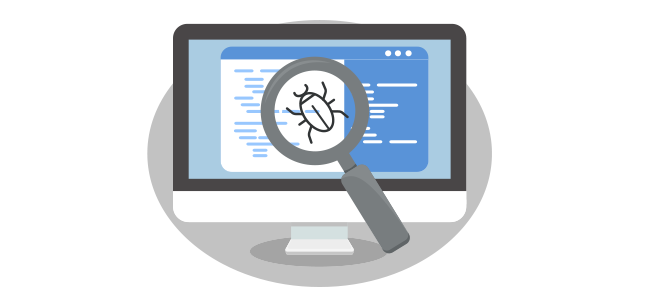 With the influence of sophisticated technology high and low, hackers and other bad guys from the virtual underworld find ways to infect users' computers. Most of us are not much concerned about performing an antivirus scan for viruses, as we consider it the least important aspect- however, missing on such basic aspects would lead to severe data breaches that can cause data loss.
Most of us assume that our computers are protected as we assume that our devices are running perfect without any issues and that we are safe from viruses and any other malware. Also most of the users assume that they are safe as they have an antivirus software while they never update the software to a newer version.
This becomes critical, only when we as users are hit by a severe data breach. All of us are totally relied on computers for our day to day activities both for personal and business needs. Any malware interference would have a very bad impact and would give way in creating a backdoor for the malware to enter the victim's system. Once the hackers impose an attack on the system, they try and gain access to the system and data and hence cause data loss. It is vital for users to back up data, and deploy the use of complex passwords. This would safeguard us from protecting data.
The intensity of the outcome of the data breach is high in every business when compared to an individual. As network or computer downtime creates heavy blow on the productivity and hence affects the revenue of the organization's business
Even businesses, where data loss can be crucial to accounting as well as service delivery, often ignore the possibility of viruses. The risk to a business is far greater than an individual, as any computer or network downtime can have a detrimental effect on productivity, and ultimately turnover.
Updating the virus checker or the malware scanner with the new security patch updates and scanning the system should be kept in control by scheduling the automatic scans from the background while it does not affect the other functions of the system. Users have options to choose if the antivirus programs can perform a quick scan, or a slower scan or a resource-intensive scan which leaves resources free, which allows the users to perform normal operations.
Scanning for malware can be seen the least important, however if we skip this basic aspect of security, it can cause severe damage to the IT network and the devices connected to it. So it is wise to practice the process scanning on a regular basis with the right virus checker. Enroll for a free trial to understand how the virus checker you have chosen works. Perform a scan of major system component like startup services and registry files. Good virus protection programs scan vital components even before the software is installed. Above all, evaluate the scan reports as they stand good source to understand about the malware and vulnerabilities involved.