March 12, 2020 | By admin
In today's technological context, not having a virus cleaner for your laptop can be more costly. Considering how new forms of viruses are made almost every day, both creatives and professionals find it more affordable to resort to virus cleaners than to have a computer that's devoid of safety precautions. Compromised data, hampered hard drives, and lost files are all terrifying possibilities that aren't too far off from happening. That's why for this article, we're talking about what the best virus protection programs of 2020 all have in common. This way, the next time you shop for a virus scanner, you'll know exactly what to look for.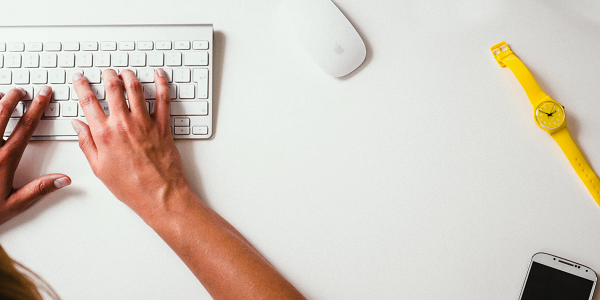 Immediate Updates
For all forms of programs, updates are crucial. This proves to be even more accurate in the aspect of antivirus software. Again, new types of malware abound more and more as each day progresses. That means keeping track of what these viruses are and how they can look like is vital. Many of the best virus protection programs of 2020 have automatic updates, making the task a breeze on your end. And although manually installing updates does have its benefits, too, you're more likely to miss the chance to protect your computer better. You also more openly expose your device to digital threats.
Combats All Malware Types
There are far too many malware types today. Bots, trojans, viruses, and spyware are terrific examples. If you look close enough, you'll find that a lot of the best virus protection programs of 2020 are designed to target only limited digital threats. Find virus scanners that help detect a wide range of malware. The bigger the coverage of your virus cleaner, the more protected your information and computer are.

Real-Time Scanning Capacity
While many of the best virus protection programs of 2020 are made to detect a broad coverage of malware, not every single one of them is designed to detect viruses in similar fashions. With ineffectual products, you're forced to manually scan your computer to determine if any part of your device has been compromised or toyed with. Oppositely, the most effective virus cleaners automatically check your network without you having to run it. Malicious entities have no space whatsoever in your computer, and virus cleaners know it.
Antivirus programs that run assessments on the background while you work are often best for many types of users, as it doesn't interrupt any of your computer activities. Virus scanners are also meant to be light, meaning they're not supposed to slow your computer down. On the contrary, they're supposed to contribute to it performing speedier.
Multiple App Security
Across a broad range of services and apps on your laptop, know that threats can exist everywhere. And because we rely on most of our apps to help us get whatever we need to be done, these threats are bound to impact how these apps function and potentially alter their contents; certainly not what you want when you're busy and depend on these services to deliver what you're called to.
From instant messaging platforms to emails, viruses can literally slither their way to our computers in many forms and shapes. The best virus protection programs of 2020 should be able to easily protect your laptop from potential dangers in a plethora of ways, no matter what app you open and what service you use online. Otherwise, it would be pointless.
Auto-Clean Capacity
Interestingly, many of the best virus protection programs of 2020 detect viruses almost automatically, but only quarantine them instead of deleting them on the spot. The whole point of signing up with a virus cleaner provider is, so you no longer have to worry about manually deleting it yourself. Know that the best virus protection programs of 2020 should be smart enough to determine which codes may lead to the compromise of your laptop to which ones don't. Look for a virus scanner that understands how you work and accurately knows which systems should be eliminated.
The Best Virus Protection Programs of 2020 May Have Useful Features, Too!
While not all brands of virus scanners have the same key features, it pays to know that the majority of these antivirus leaders have, more or less, similar add-ons. For example, many of the best virus protection programs of 2020 have email scanning capacities, meaning before you even open and respond to emails, your virus scanner already knows if what you have is safe to open. Another useful feature not many may know about is the opportunity to lock your phone remotely. If ever you misplace it, making sure no one else can open your device becomes an added layer of protection for you.
For more information about antivirus programs, contact Comodo Cybersecurity today!