June 3, 2020 | By admin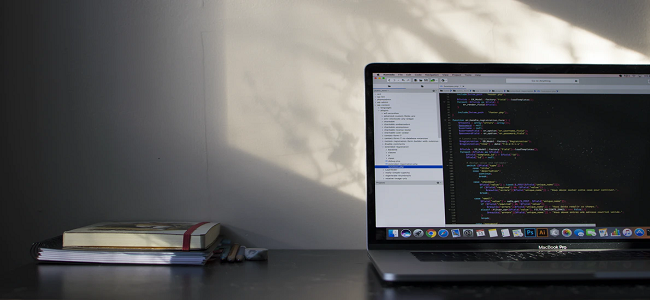 No matter how careful you think you are online, digital attacks will prevail if you're not equipped with the right gear. Unfortunately, viruses can surpass common sense no matter how clever you try to be. So if you're determined to protect your privacy and make sure your computer functions to the best of its abilities for as long as possible, you're going to want to utilize software designed to block viruses.
Considering how the internet has allowed us to work from home, enjoy entertainment, and learn new skills, there is no stopping the digital space, and you can only bet it's going to expand even more in the coming years. As a result, you can expect cybercrime to drastically increase. With personal data being stored in cloud services and computers across the globe, cyber thieves will have more to feast on and attack. As such, you're going to need to beef up your security measures to make sure your privacy remains unhampered.
Block Virus: What to consider when looking for computer virus scan subscriptions
Do they have accessible customer service?
Like many subscription services, it's important that you look into the access you're granted to when it comes to speaking to experts. It doesn't matter if you use your computer for personal consumption or use it to run a business. Your computing device is bound to have sensitive data. The moment it reaches a stranger's prying eyes could spell trouble and loss of money.
Being able to turn to a group of experts when you need to is an option you shouldn't overlook. Find out what people are saying about an antivirus company's client support team. Once you sign up with a software brand that's made to block virus, it partly becomes their responsibility to make sure your laptop or desktop is optimized and functional. Consider an antivirus application an extension of your computer warranty.
Does it support your computer model?
No matter how popular a cybersecurity program is, if it isn't designed specifically for your computer model, it's not going to work the way you want it to. Software designed to block viruses can be very specific in that it has to be tailor-made for your operating system. Whether your desktop or laptop runs on Android, Mac, or Windows, find one that's meant to support your device.
Consider what past and present users are saying about your antivirus program of choice, too. Is it fast enough? Is it efficient? Does it slow down one's computing activities? If you don't have a set budget for an antivirus program yet, consider free computer virus scans or download a virus cleaner. There are free versions of this, too. If not, opt for trial versions.




Is it affordable?
Software designed to block viruses is known to be expensive. But if you look hard enough, you'll find that there are antivirus brands like us here in Comodo Cybersecurity that don't overcharge our products. While we believe that privacy and computer security are essential, we also believe that these "privileges" shouldn't be costly. For only $17.99, you're granted access to complete cybersecurity for an entire year!
Always factor in price. Over are the days when only expensive antivirus applications can protect your computer. Why pay more when there are companies like us that offer the same value and coverage for only a fraction of the competitor's fees?
Does it respect your privacy policy?
When you subscribe to a cybersecurity application or download a virus cleaner, you want to make sure it respects your privacy and doesn't sell your information. This may come as a surprise to many people, but some of the biggest privacy violators are computer virus scanners. This is why it's important to download or subscribe only to reputable antivirus companies. Again, research goes a long way, and knowing what people say about certain brands can help shape your approach to cybersecurity.
Is it efficient?
Speed is an elemental factor we all value. Given that we're all so accustomed to fast things—from food deliveries to online reservations—we should expect the same from a computer virus scanner. Before you download a virus cleaner, find out if it can do quick scans. The last thing you'd want when you're using your computer is for your work to be delayed, all because your antivirus program isn't done assessing your device yet. Antivirus brands are all made to block viruses, for sure. But are the ones you're considering fast enough?
If you're looking for award-winning cybersecurity that's easy on the wallet, sign up with Comodo Cybersecurity now!