June 2, 2020 | By admin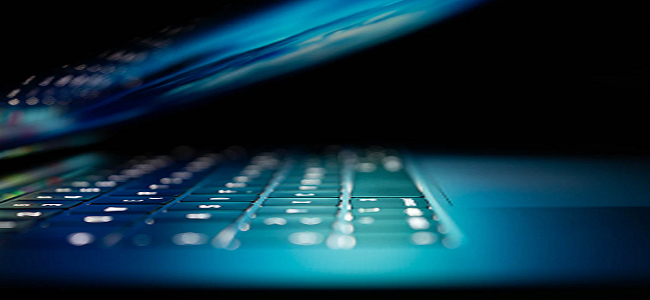 We live in a world where anything we want can be bought, achieved, and arranged at the tip of our fingertips. Technology has made it insanely easy for us to work from home, entertain ourselves, and learn new hobbies. The digital space has made it so, exponentially easy for us to reach out to each other even when we're in the confines of our own space. But along this progression is also dangerous. The need for virus scan software has also skyrocketed, considering that online thievery and other heinous acts the internet has allowed continues to increase, as well.
The cruciality of cybersecurity
The importance of cybersecurity is difficult to downplay, especially at a time like this. It's also no secret that society's been more reliant on technology today. So much so, that a huge percentage of the economy will plunge if we disregard the internet altogether. It's become so elemental with what we do as a world that we can't live without it. And as with any given space and estate that flourishes, crime will find a way in.
Furthermore, it should come as no surprise why hackers continue to beef up their efforts to compromise people's data and systems. Our computers and smartphones bear many of our personal information. From our social security numbers to our email passwords and bank data, our computing devices are practically private information havens that yell money.
The truth is, whether you're on your own as an individual, you run a business, manage a team, or handle a large multinational company, you're bound to depend on technology—and where the stakes are high, the costs are high, too. For instance, all it takes is an unprotected computer system and a faulty wifi connection to make your computing device vulnerable to threats.
Why there's a need for virus scan software
Today, information theft is one of the fastest expanding illegal activities in the name of cybercrime. This is spearheaded by the increasing availability of identity data found in many cloud services. Interestingly, hackers can do many things with your information and sensitive data. If you manage a business, they can opt to ruin customer trust by inciting mistrust. We've all heard of brands and businesses that have lost their following because of data breaches. This all the more solidifies the need for virus scan software. It doesn't matter if you employ people or you use your computer for personal consumption. Antivirus programs are crucial to retaining your privacy and your computer's optimality.




What factors to consider when looking for virus scan software
Whether you sign up with your version of the best free antivirus or not, there are a couple of things you won't want to compromise when you download a virus cleaner or subscribe to an antivirus program.
Privacy
This may come as a shocker, but some of the biggest sharers of your personal information could be free antivirus applications. This is why before you download a virus cleaner, you must check what their statements are about the security of your documents and data. Plenty of random virus removers online are really just malware that pretends to block virus. Be careful with what you sign up for, and read reviews online.
Compatibility
A lot of people go straight away to popular cybersecurity brands and download or buy whatever product they sell. And while that can prove to be helpful many times, you have to consider your computer model. Virus scan software isn't created equally, so you'll have to find out which one best complements your device and your computing lifestyle. Hold the best free antivirus applications to the same degree, too. Find one that works and research what people are saying about an antivirus brand's competence and functionality.
Affordability
One of the biggest reasons plenty of people shy away from virus scans forward is that they can be expensive. To an extent, this is very true. That's why affordability is just as important a factor as any other. Frankly, over are the days when only expensive antivirus programs ruled the world. Here at Comodo Cybersecurity, a year-long subscription will cost you only $17.99! For that small a fee, you can be sure your computer is kept optimal and your data is kept private.
All-encompassing
Download a virus cleaner that covers many types of viruses. From Trojans to worms, digital threats come in many shapes and forms. You'll want to subscribe to an antivirus brand that keeps your device safe from every kind of sophisticated internet beast and computer monster.
Looking for award-winning cybersecurity that won't break the bank? Sign up with Comodo Cybersecurity now!