December 5, 2014 | By admin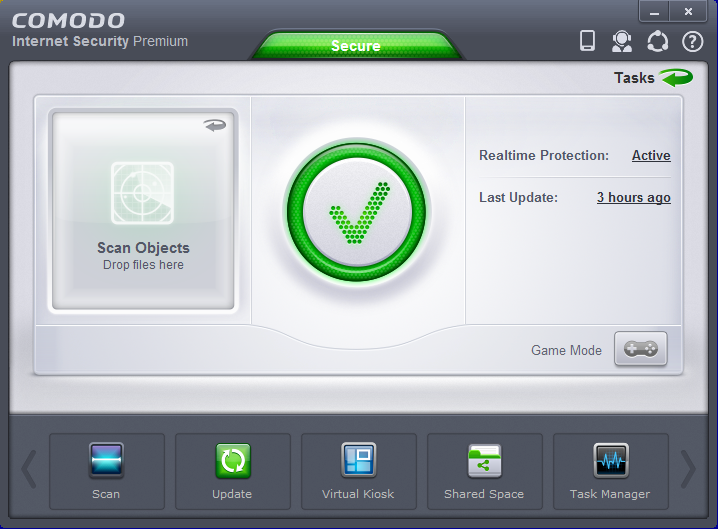 You know you deserve the very best in life, but your wallet probably isn't big enough to afford a lot of the best things you would like. The very best house, best car or the best vacation are all out of reach for most people.
When it comes to securing your computer you are in luck!
You can afford the very best security software: Comodo Internet Security (CIS) and Antivirus for Windows 8. I know this because even Comodo's $7.99/yr editions provide fully functioning versions of the award winning Comodo antivirus and firewall to foster not just virus scans and virus removal but to ensure default deny prevention. And now CIS is better than ever!
Comodo has announced the release of its Internet Security 8 (CIS 8) software for the Window's desktop, including new and enhanced containerization protection. Containerization is a technology approach that either puts the bad programs in a jail cell where they can do no harm or the good ones in a fortress where they are protected. It allows users to go about their business safely even in the most perilous threat environments.
According to Melih Abdulhayoglu, Comodo CEO and Chief Security Architect "We have proven in the real world that our containerization strategy is superior to any competing solution".  He added "Not only are we the world's first to bring containerization to the mass market, we also provide it completely for $7.99/yr to all users."
CIS 8 provides desktop users with a multi-layered defense which includes Comodo's award winning firewall, powerful antivirus, auto-sandboxing of potential threats and a secure Virtual Desktop environment.
New Comodo Internet Security 8 (CIS 8)
Policy based automatic-sandboxing
Ability to create auto-sandbox rules based on parameters such as file reputation, file origin and file source.
 New default auto-sandbox policy which is optimized to isolate risky applications
 Hardware virtualization support
o  When Intel VT-x or AMD™ SVM Virtualization extensions are available, Enhanced Protection Mode makes use of these technologies and CIS operates at hypervisor level.
Extended Logging
o  Comodo Internet Security can now send security and configuration events to Windows® Event Logs.
New UI theme
o  "Flat Tile" theme with updated icons and colors for better look and feel.
Improved Viruscope. Viruscope is an advanced malware prevention technology which, uniquely, allows the user to completely reverse the effects of any changes made by a suspicious process.
o  Added more registered recognizers
o  Added ability to manage turn individual recognizers on or off
o  Viruscope is now enabled by default, monitors more activities and works on containerized applications as well as non-containerized applications.
Enhancements
Viruscope Web Site Filtering:
o  Viruscope is now enabled by default, and monitors more activities and works on sandboxed and non-sandboxed applications.
User Interface
o  The Advanced Settings window has been redesigned to provide a better layout.
Sandbox
o  Office 2013 documents downloaded from the Internet can now be opened inside sandbox.
o  Microsoft Outlook® can now receive email inside sandbox.
Firewall
o  Comodo Firewall is now compatible with AnyConnect Mobile VPN Access.
To download Comodo Internet Security 8.0, visit:
http://www.comodo.com/home/internet-security/free-internet-security.php
Existing CIS 6.x and CIS 7.x users will receive automatic upgrades to CIS 8.0.