October 15, 2019 | By admin
Neglecting to install antivirus software in computers is like inviting viruses, malware, and other cybersecurity threats to attack the device. To learn more about its value, it helps to define antivirus and its role in protecting the computer and every piece of data stored in it. Knowing these functions can help one compare the different antivirus programs in the market.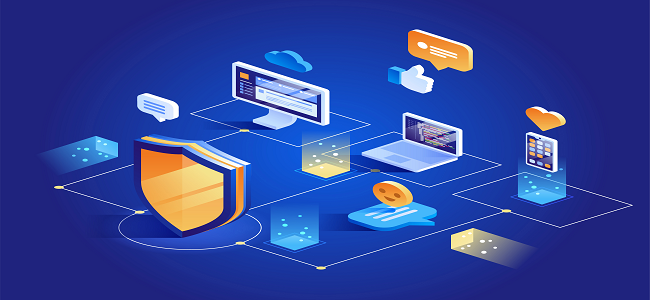 Detects Viruses
Virus detection is likely the first feature that will define antivirus software. It detects and eliminates computer viruses by first scanning the computer files and comparing the data of each file to a database of virus signatures. In Comodo's case, for instance, files are uploaded to a cloud of global virus threats for real-time analysis. If the cloud is unable to determine whether a file is a virus or not, it will be sent to a team of human researchers for review and a verdict. This is one of the things that define antivirus and makes it worth investing in.
Furthermore, if a computer has a Comodo Internet Security installed and it cannot eliminate the malware or virus, Comodo will cover the costs of the repair by a Comodo certified service up to $500.
Removes Malware
Aside from removing viruses, malware removal is another role commonly used to define antivirus programs. As malware continues to evolve with more tricks up the hackers' sleeves, computer users need to acknowledge the importance of antiviruses. To best define antivirus and its important role in preventing cyberattacks, it helps to know the havoc that malware tends to leave behind. At work, malware can steal one's personal information from the computer, steal credit or bank login information with the help of a keyboard logger software, initiate Denial of Service (DDOS) attacks, and post ransomware threats in pop up ads to blackmail computer owners into sending money.

Quarantine Files
In trying to define antivirus and its effectiveness, the role that requires it to quarantine files should be examined. Comodo's auto-containment feature is a good example. This antivirus software automatically contains unknown executables and other suspicious files in its patented virtual container to keep said files from accessing the computer's user data or resources. The files still run, but they are rendered harmless in Comodo's virtual container. This is one of the features that define antivirus software like Comodo as a frontrunner in data security.
Protects Data
Another way to define antivirus program and its role is to look at its ability to protect user data. Some software comes with a data backup option in case files get corrupted during a cyberattack. Acknowledging the software's ability to protect critical system files is helping define antivirus programs like Comodo in terms of data protection. The antivirus software can prevent malware from being installed in the first place and detect spyware before it starts infecting files. It can also kill malicious processes before they can harm the computer and to prevent malicious software from turning a computer into a zombie.
Secures Online Activities
Going online, watching movies, downloading files, and shopping should be done safely, but there are major threats to contend with online. Comodo's Secure Shopping feature helps define antivirus protection in a world with a booming eCommerce environment. This technology isolates a user's browser in a secure container that is safe from hackers, malware, and online thieves. The knowledge that online shoppers can safely keep browsing through Internet goods makes the activity even more fun.
As long as the computer's operating system is supported by the antivirus, such as how Comodo supports those running on Windows 7, 8, and 10, both 32- and 64-bit versions, the antivirus can play its role properly. The same antivirus even holds the highest scores in usability and protection, making it the best antivirus protection for Windows home users.
In a world of computer users having to deal with the threat of a cyberattack hanging over their heads, relying on antivirus software like Comodo is a must. Otherwise, there will always be a constant fear of having one's identity stolen, bank accounts emptied, or privacy breached. Every computer user out there deserves peace of mind, something that excellent antivirus software can offer.
If you are looking for a reliable antivirus program, consider Comodo Internet Security. This software can help users and organizations of all sizes to keep their network safe without having to shell out a lot of money. With our flexible and affordable software package, we can help transform and elevate your PC security.


Related Resource:
Best Antivirus Software for PC
Website Malware Removal