August 20, 2019 | By admin
Some common advice many cybersecurity experts give when it comes to protecting computers from viruses is to install an antivirus. With so much malware on the internet nowadays, having an antivirus is essential for keeping you safe while browsing the web. But do Android phones need antivirus too? Should you be downloading a free antivirus for Android? The answer is yes.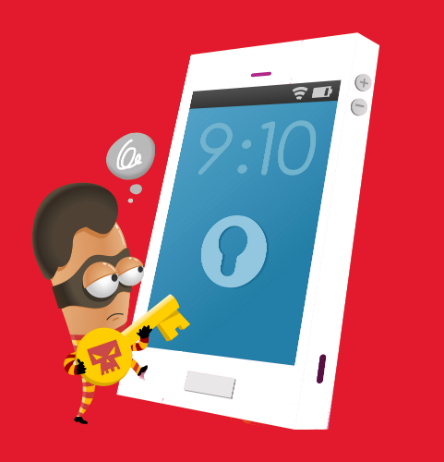 Is Free Antivirus for Android Useful?
Though the chances of getting harmful malware from the google app store are low, it's not impossible. Many adware-infested apps are available on the Google play store; in the future, they could be replaced with malware.
Google does have security measures in place to ensure that dangerous malware doesn't make it into the play store. But with new malware types being undetectable, it's better to be safe than sorry.
When it comes to protecting your phone from harmful malware, only a handful of free antiviruses for Android are capable of protecting your phone. According to a report from AV Comparatives, only 80 antivirus apps in the Google Appstore can detect malicious apps. The researchers tested 250 apps in total.
The 80 antivirus apps came from legitimate cybersecurity brands and were able to detect over 30% of the malicious apps in the research and had zero false positives or no false alarms. Free antivirus for Android is also useful for many different cases:
1. Added protection
Users can be relatively sure that downloaded apps from the Google Play Store are safe from any harmful malware. But for those who download custom APKs or apps from outside the Google store, it would be best to get a free antivirus for Android.
When downloading from outside the Google store, you could be downloading an APK with hidden malware. Though there is the Google Play Protect that is built-in on almost all Android OS, it's not as good at detecting malware compared to legitimate free antivirus for Android.
2. Ability to remote wipe a lost phone
On top of protecting your phone from malware, free antivirus for Android phones has added features. One popular feature is the "remote wipe".
The remote wipe feature allows phone owners to reset or "wipe" their phone when it is stolen or lost. This feature can either wipe specific folders, put the phone back into factory reset, or brick the phone by deleting all programs on the phone.
3. Backup and clean-up tools
Free antivirus for Android phones is also good for backups and clean-ups. The clean-up feature helps boost the phone's performance by stopping unnecessary apps from running in the background and clearing out cached or RAM.

Many legitimate free antivirus for Android create file backup in a cloud server so that phone owners can retrieve their files when the change phones or when their phone is stolen.
What you should do to keep yourself safe
Of course, getting a free antivirus for Android phones should give people peace of mind, but it shouldn't stop there. There are other ways to reduce the chances of malicious malware entering your phone. Here are some tips:
• Don't install apps from "unknown sources"
When you buy an Android phone, the option to download apps from an unknown source is automatically disabled. This is a security measure that Google put to ensure that users don't mistakenly download malware-infected applications from outside the google store.
If you do not need to download an app from outside the Google store, it's best to keep this option disabled. But if you do need to download something from outside the Google store, you'll be lucky to have a free antivirus for Android on your phone.
• Refrain from rooting your phone
Many mobile app developers and technology enthusiasts run their phone on root mode because it gives them full control of their phone. With a rooted phone, phone owners can tinker with the operating system and customize it according to how they want it.
Rooted phones give phone owners full control of their phone and can run custom-made apps and remove unnecessary system applications to make more memory room. But it can also be a security risk. Malicious malware can cause damage to a smartphone when it has root access, and free antivirus for Android might just be what you need to prevent that.
• Read the permissions before downloading
One common mistake many people do when they download an app on the Google store is to not read the permissions on the app. App permissions can be viewed in the store page and will be flashed again before downloading. But because many people skip this and jump straight to the download.
Doing this is a security risk since you don't know what activities you are permitting the app to do. Luckily, Android phones running Marshmallow and above will ask for your permission again to allow apps to use sensitive information.
But you need to be vigilant. It would be best to review what app is asking for your permission and for what reason. Not all apps need access to your camera or contact numbers, especially if it's not a camera app or a smart device app.
Conclusion
For now, Android phones are generally safe from malicious malware when not downloading outside the Google store. And with the Play Protect feature, Android users have a decent amount of protection. But that may all change rapidly in the future.
With the current threat landscape moving towards smartphones, now is a good time to have a free antivirus for Android on your phone.

Related Resources:
Windows Antivirus
Best Antivirus