September 26, 2019 | By admin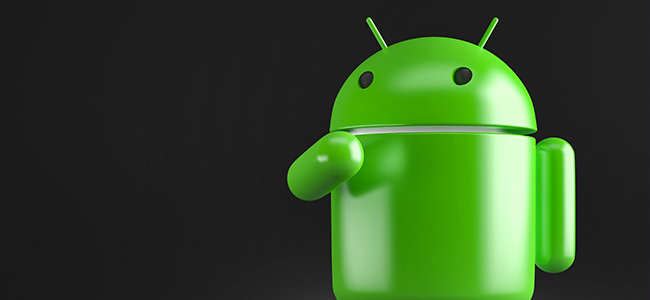 Seven Points to Look for in a Good Antivirus Cleaner for Android Devices
Security protection for mobile devices is no longer a "nice-to-have", it's a must-have. With that in mind, here are seven points to look for in a good antivirus cleaner for Android devices.
Regular updates
Quite bluntly, the most important point to look for in a good antivirus cleaner for Android devices is proof that it actually does its core job of protecting your Android device against viruses. At a basic level, antivirus protection works by checking apps against a list of known threats and since the nature of those threats is continually changing, the list needs to be updated on a regular basis in order to remain meaningful.
An easy way to check this is to look for the app in the Play store. Open it up and see if there is a "What's New" section, which will usually give details of the latest update. If note, look for an "About this app" section. You may need to tap on it to bring up the full details and depending on how much information the developer provides, you may need to scroll down to the bottom to find App info". This will give you various statistics about the app including when it was last updated.
Verifiable and Reliable Contact Details for the Developer
This one should be a quick and easy check. Again, just open the app in the Play store and scroll down to "Developer contact". Again, depending on how the developer has laid out the details of their app, you may have to tap on this to show the full details.

When it comes to antivirus products, you want to see full, verifiable, contact details, not just an email (and certainly not an email from a free provider). You want an email linked to a domain, a website address and a proper physical address which can be double-checked with a business directory.
For the record, none of the above guarantees that the antivirus cleaner is good, but it does indicate that it comes from a legitimate developer, which has a business to protect and takes its brand seriously, all of which are very positive signs.
Stability, Economy and Smoothness
A good antivirus cleaner for Android devices will run quietly and inconspicuously in the background, without making your device crash, without draining your battery and without causing your device to give slow, jerky responses to screen taps. Basically, most of the time you should hardly notice it's even on your device.
Uninstall protection
With uninstall protection, an antivirus cleaner requires a specific password before it lets itself be removed. Obviously, this protection is only as good as the password, so it's important to follow the guidelines about strong passwords.
App lock
This is a similar concept. The difference is that the aim is to stop people using legitimate software for illegitimate purposes. For example, many people find their call log a helpful way of keeping track of their phone usage, but it could also be exploited by third parties for the same purpose. App locks allow users to require extra permissions to access sensitive features.
Call/SMS monitoring
Although there is (and has to be) a huge degree of emphasis on modern security threats such as malware, it's also important to remember that various "old-school" scams are still alive and well, including classic social-engineering (phishing) and SMS scams. It's really hard to get accurate statistics on how widespread these scams are, but the U.S. Government still lists them as being common scams and frauds and there is plenty of empirical evidence to show that they remain a serious issue. They are certainly enough of an irritation for call/SMS monitoring to be a much-appreciated feature in good antivirus cleaners for Android devices. Not only can good antivirus cleaners flag up potential nuisance calls or scam text messages, they can even block at least some of them from getting through to you in the first place.
Link-checking
These days, people are increasingly accessing the internet from their mobile devices rather than from desktops and laptops. It may be much more comfortable, but it also means that mobile devices are now increasingly exposed to the same sort of threats which have long plagued PCs and Macs and hence need the same sort of protection. Link checking isn't just about stopping users from downloading questionable apps (although that's certainly one important function of it). It's also about stopping users from handing over their personal details to questionable websites. At this point in time, it's hard to say which feature is more important.
Comodo Antivirus for Android is an Industry-Leading Product at a Great Price
Comodo antivirus for Android is a great antivirus and much more besides. Far from slowing down your device it will help you to manage your apps and settings so that its performance is optimized and will even give you advice on how best to manage your privacy. Buy it now from Comodo.