February 9, 2016 | By admin
The world's attention is all about the effective use of the internet, right from browsing for a piece of information to shopping provisions online, internet is all in demand. The inception of Internet though not near holds the fort and has become a reliable part of our day to day activities. We over-rely on the virtual connection that every bit of technology is being crafted to integrate with the Internet.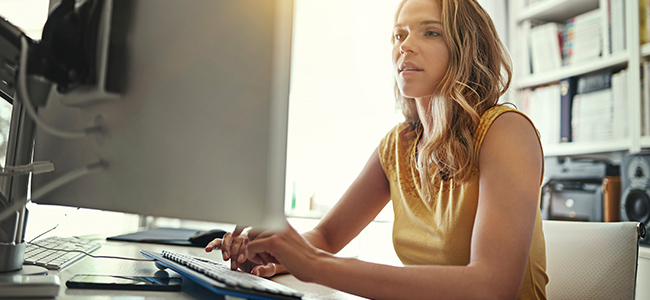 There is no big deal in getting things done in minutes with the virtual tool, but are we safe? Do we really ponder over it?  Are we playing our part for a better internet? – calls the universe to celebrate Safer Internet Day on February 9th. The digital technology is designed by us and for us, be it organizations or individual users, we are responsible to secure the internet to endorse this day to be a meaningful one
Individual users should be wary about sharing photos and sensitive information on the social networking sites like Facebook, Twitter, Linkedin, etc. There is an extra pair of eyes revolving the cyber world to misuse your information for maneuvering activities. The bad guys are not too far to sneak in to steal your personal information.
Implementing strong and complex passwords
Avoiding the use of similar passwords for different websites
stands the panacea that holds the pulse of virtual safety
Update OS and Applications Regularly: Updating the applications and other software especially the OS endows the system with recent security fixes. Abiding by the latest updates your system will be tuned to stay away from viruses and threats.
Install a Security Suite: Security techniques like antivirus, firewall, default deny protection, sand boxing and more, that are combined as one whole security product would give an enormous impact in cyber protection. It inter-operates smoothly to defy even the latest unknown or zero day threats.
Take Caution before you click: There are interesting topics and videos that takes our attention instantly making us curious to know more about it. Voila, the result is – on clicking such links and videos we are directed to malicious sites where we could even share our personal and financial information. Cyber thieves send phishing mails to the contacts of an hacked email account. It sounds alarming right?
In this case stay extra cautious and never click on the link or open an attachment that looks an odd-duck.
Effective use of Passwords: It is unavoidable to think more informed with the use of passwords. The 2015 stats have revealed close to or more than 2 million leaked passwords – certainly we have to organize ourselves to choose an efficient yet an easy password that stays in our mind. Coming up with an effective password is still a challenge – this has to be a serious intake for the new year 2016.
Role of Organization for a Safer Internet:
Digitalizing businesses through the Internet demands a greater security process that the organization should look into ways to protect confidential data from the sight of the hackers.
Stay away from known threats: Implement the use of advanced cyber security techniques like endpoint security, next generation firewall and secure email gateways, to defend the known threats at an instant pace.
Know to detect the unknown threats: Tackling known threats is more easy to handle. While unknown threats and zero day threats are very dangerous to defend. Implement new security approaches to respond instantly to unknown and zero day threats with advanced security hacks like sand boxing and default deny protection methods. Sand boxing executes any suspicious threats in a separate and isolated environment without affecting the production networks.
With consistent contribution and implementation of safer Internet practices from every individual and organization would bring about a safer Internet that heeds to better digitalized future.


Related Resources:
https://antivirus.comodo.com/blog/computer-safety/best-antivirus-of-2019/