June 15, 2020 | By admin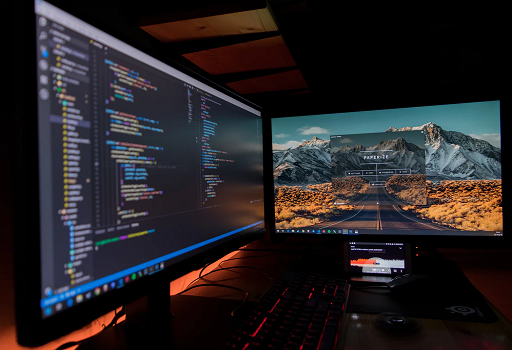 Studies say that identity theft in the digital space continues to be one of the leading illegal online activities today. And considering how recent times have pushed societies to use the internet even more frequently at present, you can only bet that hacking and cybercrime will only increase. This is also why plenty of users have been turning to free virus protection downloads in the absence of premium cybersecurity. But while free antivirus programs do have their fair share of benefits, it's still best to resort to paid-for virus scan software for guaranteed protection. 
If you're still on the fence with getting an antivirus program, here are the leading benefits you get from them.
You save more money and keep hackers away
Plenty of people stop considering antivirus subscriptions once they hear about the fees associated with different security packages and bundles. But the truth is, these virus scan software subscriptions should be approached as investments. 
If you think about it, a person can lose more when their computers are compromised and their private information is accessed. We're all aware of how easily hackers can steal from one's bank accounts through the internet now. It's also no secret that our laptops and desktops store many of our sensitive data. Whether these be saved passwords of financial accounts or private photos and videos, a stranger being able to gain entry to your computer can wreak havoc. 
It also doesn't help how computer repairs can cost a ton! If you don't have a set budget for premium natives software just yet, then resort to free virus protection downloads, at least.
At the end of the day, both free antivirus and paid-for virus scan software prevent you from spending even more money. 
Limit access to websites for better computer protection
This is a common feature you will find in both free virus protection downloads and paid-for cybersecurity. Whether you're a doting parent to a growing child or a careful employer of remote team workers, you're going to want to make sure the people you care for are kept safe and away from prying eyes and hackers.
When you run a business, you're going to want to make sure that your computers are consistently free from viruses so as not to compromise your business' private information and other sensitive data. The same principle also applies to parents. 
The internet can be a dangerous place when we wander unprotected, so to make sure your child's privacy, safety, and overall well-being are persevered, turning to premium antivirus programs shouldn't even be optional.
Optimize your computer
A lot of people think antivirus programs slow your computer down. But when you make use of a reliable cybersecurity program that's designed especially for your computer model, you're supposed to notice better results. Because free virus protection downloads you can get online don't always cater to specific computer models, you're going to need a quality antivirus subscription to make sure your computer is always kept at its most optimal.
Because many antivirus applications are proven to weigh computer performances down, look at reviews of cybersecurity applications before committing to a subscription. The same principle should be applied to free antivirus programs. Find one that's meant for your computer to better maximize its features and technology. 
Access to customer service
Privacy should never be undervalued. One of the leading perks of being subscribed to a cloud-based antivirus program is access to a stellar customer service department; a feature not too many people get from free virus protection downloads. That being the case, being able to turn to experts when you have issues with your computer or your digital privacy can be assuring. 
Many times, antivirus brands you can trust can also walk you through your online virus scan results, should you need further clarifications. 
Now that we've rounded out the leading benefits of a cybersecurity program, let's go over a few things you should consider when shopping for a subscription:
Compatibility
Over are the days when we had only limited antivirus programs. As established prior, free virus protection downloads may only cater to limited computer models. Find virus scan software that's made specifically for your computing device. 
Affordability
As a result of a wide array of cybersecurity programs, you're now afforded the option to avail of equally effective and efficient antivirus applications at only a fraction of the price of many leading brands. For instance, here at Comodo Cybersecurity, you get award-winning computer and data protection for only $17.99 for an entire year! Forget having to shell out three-digit figures when you get the same quality and superior computer protection for less than $20!
Sign up with Comodo Cybersecurity today!