March 14, 2017 | By admin
For any business today, security should be a top priority, always. Utmost importance needs to be given to planning a thorough cybersecurity strategy. Having a good antivirus deployed, having a really dependable internet security suite is critical in this regard. Here's a look at the best internet security suites for 2017, the ones that you could bank on to get maximum security…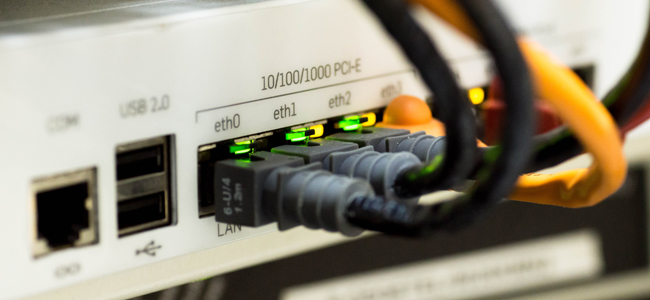 Comodo Internet Security Suite
A freemium internet security suite that's developed by the Comodo group, Comodo Internet Security Suite comprises of an antivirus program, a personal firewall, sandbox and a host-based intrusion prevention system (HIPS). Comodo's support service, antimalware features, Cloud-based scanning and behavior analysis etc too have won appreciation from analysts as well as the users (both individual users as well as corporates).
Kaspersky Endpoint Security
The Russian company Kaspersky has earned for itself a reputation in the field of endpoint security. Scoring great marks for reliability and performance, Kaspersky Endpoint Security gives protection from all viruses, malware and zero-day exploits and offers lots of management and control options, as additional features. These additional options help enterprises work out their security policies in detail and also help ensure proper data encryption.
Kaspersky Small Office Security
Kaspersky Small Office Security ranks high as regards providing malware protection. It's as good as Kaspersky Endpoint Security when it comes to providing security, but it's designed for small businesses and is easy to configure. Hence it can be managed even without a dedicated IT department. It has good anti-phishing and backup-related features.
Bitdefender Total Security 2017
Those who have already started using Bitdefender Total Security 2017 vouch for its "ultimate" antivirus protection and "great" internet security measures. The package also offers PC tune-up and protection for different operating systems including Android and MAC OS, plus all the other basic antivirus/antimalware features that all other programs have.
ESET Smart Security Premium
ESET Smart Security Premium comes with some very good, useful features. These include a virtual keyboard, a hardened browser, a network scanner plus webcam protection. It gives comprehensive firewall protection and by providing the best balance of detection, speed and usability, it blocks all attacks very effectively.
F-Secure Client Security
The Finland-based company F-Secure has been operating as a leading security firm for a long time. That expertise shows in its products, especially F-Secure Client Security, which has been known to be an effective protection against zero-day exploits. F-Secure, which includes a botnet blocker plus tools that protect against Mira-style attacks, is an effective malware blocker as well.
Trend Micro OfficeScan
Hailed by many users as one of the most powerful security solutions available today, Trend Micro Office Scan offers maximum protection, great performance and virtually zero false-positive results. Service support is simply awesome and the software management options are great. You can rely on the product's really impressive functionality for maximum security.


Related Resources:
https://www.comodo.com/home/internet-security/free-internet-security.php