October 4, 2019 | By admin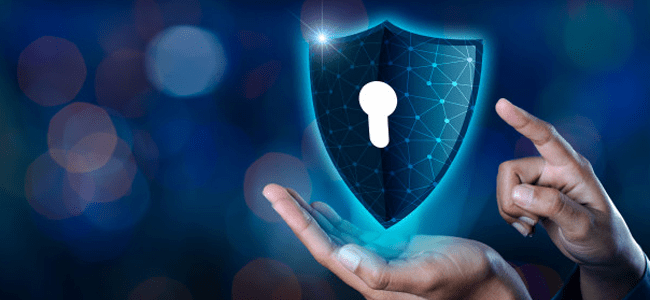 Recent studies show that businesses of all types, sizes, and locations are at risk of a cyber attack at any given moment. Additionally, about 5,000 to 7,000 new computer security threats are declared each year, which makes it difficult to determine which ones require your attention. This is why as the global market becomes more dependent on technology, the importance of cyber security rises with it.
The impact of a cyberattack should never be underestimated as it can be devastating to victims, both from a financial perspective, as well as compromising sensitive business or customer data, technology, and damaged brand reputation.
Let's take a closer look at some of the most common kinds of cyber security threats.
● Malware – describes malicious software designed to cause harm to the recipient and is typically delivered by email. It may encrypt your important information, steal or delete sensitive data, hijack or alter functionality, and spy on your activity without your knowledge. Some examples of malware include viruses, spyware, Trojans or hidden malicious programs/code, and worms or self-replicating viruses that reside in active memory.
● Phishing – a technique used by a cyber attacker where they pretend to be an organization or entity, with which you have a relationship like your bank. By using external links to Web pages, users are duped into providing financial or personal details.
● Ransomware – a type of malware that hijacks personal or organizational data and only offers to restore everything for a fee. Most of the time, there is no guarantee that paying for the ransom will safeguard you from future attacks or even return your stolen data.
With these threats in mind, it will be much easier to build an appropriate strategy on how you can deal with any kind of cyberattack. Apart from understanding the danger you might incur, read on to find out the different ways on how to protect your networks and valuable data from intruders.

Train employees and develop cyber security awareness
Hackers often take advantage of employees who are oblivious to the importance of cyber security. As such, it is vital to ensure that your staff understands and encourage safe cyber security practices. They should be aware of the dangers of different security threats and other similar risks. Carry out periodic training that covers the following:
password requirements
email standards
handling sensitive data and technology such as computers and other devices
social media standards
how to detect, respond and report cyber incidents
other roles and responsibilities
Use updated antivirus software
Antivirus software detects and deletes viruses, preventing the damage from spreading all over your systems. If you're wondering what is a good free antivirus to use, keep in mind that you must be ready to make an investment if you want something that will efficiently protect your network and devices. The good news is, you don't actually have to spend a lot of money to get one. Software such as the Comodo Internet Security (CIS) is available at only $7.99 without compromising all the features you might need.
Utilize VPN
A VPN or a virtual private network creates an exclusive complex across public networks. It can be used on any device and from anywhere to encrypt data, allowing users to exchange data through public or shared networks as if their devices are connected to the private network. This is highly beneficial as it can prevent hackers from intercepting your data, particularly if you have remote employees that are using public Wi-Fi.
Use Strong Passwords
A password is considered as a common first line of defense against cyberattacks. However, some people still fail to utilize it appropriately. If you want to make sure your accounts are protected against intruders, you have to use strong passwords. It should feature letters, numbers, and symbols, and they should be unique for each account.
Carry out regular audits
Performing risk assessments is also a great move to counter cyber security threats. This helps to detect any loopholes in your internal processes that could make you vulnerable to cyberattack. From the results, you can determine which aspects needed to be updated, replaced or removed, enabling you to polish your cyber security strategies.
Takeaways
Cybersecurity is a crucial factor in the success of any growing business. Since data is considered the core of any organization, where any related vulnerabilities could lead to disaster, you should always analyze your existing systems and map out an appropriate cybersecurity strategy. For one, using what is a good free antivirus like Comodo Internet Security can be of big help. Having a well-founded game plan ensures the protection of your computers, hardware, software, and data from any malicious attacks.

Related Resources