July 13, 2018 | By admin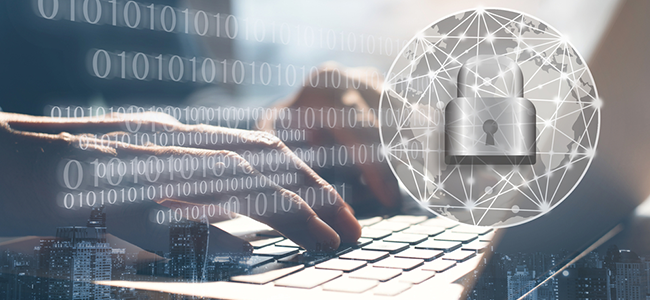 In today's connected world, computers are connected to multiple networks and external devices. This opens the door for hackers to steal valuable data stored on the computers or even control the devices remotely. Online fraudsters make use of viruses, worms and other types of malicious codes to accomplish their goals.
The number of online risks is constantly increasing with this, anti-virus software has become more than ever a necessity to protect our computers. Similarly, choosing the right antivirus software that best-fits all your needs is not an easy job. On the other hand, it is a challenging task to short-list the antivirus software after going through their numerous features. In few cases, the lack of knowledge makes it rather difficult for the end-user to make a knowledgeable choice.
Besides that, most of us are easily mislead by many of the marketing material which is circulated online. The best way to start off is by getting your basics right. Try and understand how antivirus software work and what the important criteria are. You'll identify the right one without much tensions. Here, we prepared a quick list of things that would help you to zero-in on your ideal antivirus software.
Detection Scores
Predominantly, before you choose an antivirus software, it is highly important to understand it's detection capacity of known and unknown threats. It is safe to choose the ones that scored a median of 99.95 percent in AV-Comparatives analysis. Never settle down on any sub-standard free antivirus because that wouldn't meet your purpose.
Multi-layered Protection
Online criminals are inventing new ways to make their malware more enduring. So it is meaningless to rely on real-time guard that scans only for known threats. Antivirus software with multi-layer protection is the best choice for defending against dangerous online threats. Comodo's multi-layered approach uses Real Time Scanner, On-Access Scanner, On-Demand Scanner, Compressed File Scanner, and Scheduled Scans options to effectively detect and remove malicious software from your computer.
SSL Inspection
In the year 2017, increasing number of Internet's websites migrated to SSL. Basically, SSL sends and receives data in an end to end encryption format. Scanning the website is only possible when the antivirus installs a local SSL proxy. This guarantees safety as it is impossible to scan website content unless the antivirus installs a local SSL proxy. Apparently, it has been welcomed by many for its benefits.
Behavior Blocker
Generally, signature-based scanner simply detects all known threats. In order to overcome the new type of malware attacks (like zero-day attacks), some antivirus software incorporates behavior blocker to identify them. They are capable of sniffing any unusual behavior and take control of offending programs before they can cause any serious damage to your system.
Comodo antivirus software has the Default Deny Protection feature which allows only known and secure PC applications to be executed.
Sandboxing
Automatic Sandboxing is a proactive security feature which separates running programs from suspicious programs to prevent spreading. Comodo's automatic sandboxing feature enables the user to segregate known from unknown to run the suspicious files in a separate environment.
Technical Assistance
At times, when the technical situation demands external help, see that you got back up. Zero-in on a vendor who would provide technical support alongside their free antivirus software. Comodo has "Round the clock" technical assistance for computer users to help solve their computer problems.
Conclusion
The choice of antivirus software depends on your needs and environment. It is for you to choose accordingly and it is not recommendable to rely on someone else for that. Comodo Antivirus packs all the features that are required to secure your system. You can download Comodo Antivirus Software and have it running in just a few minutes. It is one of the leading antivirus software which is equipped with advanced features.