October 4, 2019 | By admin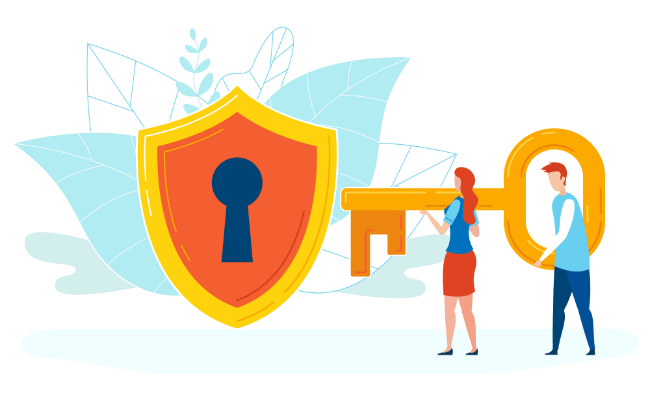 With the increasing number of cybercrimes, it is important to invest in dependable and up-to-date antivirus software that will protect your computer from malwares. Antivirus software is a crucial tool for computers if you want to keep your files safe from hackers, cybercriminals, and the latest online threats.
Even if you think that you know all the potential threats there is and you are cautious in using the computer, it would be best to still get the help of an antivirus program. You may never know when you'll run into a website that displays malicious ads, or accidentally click on a phishing email. Just like what they say – it is better to be safe than sorry.
If you are a computer user who frequently checks emails, clicks on links, and downloads programs, you will greatly benefit from an antivirus program. So which is the best antivirus software in the market today? Read on to find out about the different pieces of software along with their features.
1, Comodo Internet Security
This antivirus software is a powerful tool that provides multiple security layers to keep you safe from intruders. It offers real-time protection to spot and block known malware before it can do any harm to your computer.

Comodo Internet Security has a versatile and flexible interface. Viewing your security status and launching scans can be done easily with its desktop widget. Its sandbox feature can prevent malicious activities from infecting your computer. In just a click or two, you can run dubious programs in a secure environment where they can't make permanent modifications to your device. Alternatively, running a browser in the sandbox will protect you from some web-based malware.
Comodo Internet Security provides a reliable protection against zero-day malwares, including web and email attacks. It also lets you transact online with confidence by keeping your browser in a certain location which cannot be hacked, tracked, or viewed by malware or internet thieves.
2, Bitdefender Antivirus Plus
Bitdefender Antivirus Plus offers outstanding protection against a variety of malwares, such as ransomware, Trojans, rootkits, and phishing schemes. It has proven to consistently block malicious websites and stop viruses from downloading into the device.
This antivirus software comes with a secure browser to ensure that your online banking and shopping transactions are safe. It also has a password manager that auto-completes credit card details in web forms.
The multi-layer ransomware protection of Bitdefender has the ability to learn the behavior of various threats and to scan all your linked devices via the Bitdefender Central mobile app. Finally, Bitdefender features a VPN that allows you to work online without your browser history being traced, captured, or logged.
3, Kaspersky
Kaspersky is a known brand in the cyber defense industry that provides reliable and stable protection. It is available in different devices, so you can download it for Mac, Android, or its classic Windows client.
Kaspersky protects against all types of malicious software. It constantly checks the files accessed by the operating system in real time. Kaspersky's core malware protection elements include file scanning to detect known threats, behavioral monitoring to catch zero-day attacks, and analysis of questionable programs which come from users' computers. What's more, it includes anti-phishing tools that make it impossible for cybercriminals to access identity and personal data.
4, Norton Antivirus Plus
Norton Antivirus Plus ensures that your computers are protected from cyber-attacks. It has a global intelligence network that searches the internet for different threats. This helps identify cyber hazards even before they infect your device. Norton also has a URL blocker that keeps you from accessing malicious websites as well as customization options for more hands-on users.
If you want to keep your financial details safe from the prying eyes of cybercriminals, Norton offer offers advanced protection algorithms which encrypts your data before, during, and after online transactions. Norton Antivirus Plus comes with some extra features as compared to its basic version. It includes additional 2GB cloud backup, a password manager, and the option of full tech support.
Conclusion
While being cautious can save you from trouble, there's always going to be a chance that something will slip through the net. If you want to ensure that you have the best defense, adding a full security suite on top is necessary. Antivirus software can defend your computer against malicious software designed to damage the system or compromise your security.

Related Resources
What is the Best Free Antivirus Software