April 22, 2019 | By admin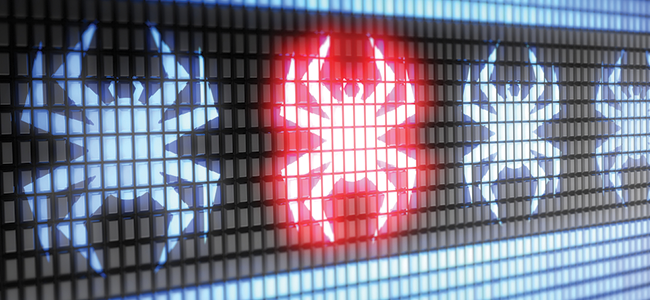 As its name suggests, an anti-spyware program is a spyware protection software much like an antivirus program. It is designed to detect, prevent, and remove spyware and adware infections on computing devices. Antispyware program are also known as spyware remover, spyware cleaner, and spyware detector.
Not all anti-spyware programs work the same way – while a few come in handy to detect malicious infections, others predominantly focus on removing the infection from the computer. However this depends on what kind of antispyware program a user chooses to install. After removing the spyware, the anti-spyware program immunizes the computer by blocking spyware from getting access in the future.
How Does Anti-Spyware Software Work?
Similarly to an antivirus program, a spyware program actively scans incoming data from e-mail, websites, and downloaded files to block spyware from entering the system. The detection may be rules-based or based on downloaded definition files.
The downloaded definition files (a definition file is a virus definition file or multiple files that are downloaded by a security program to identify a computer virus) quickly detect files based on the present active spyware programs. The anti-spyware program looks for evidence of any records of change, and if there is a match is found, it will disable the data and alert the user. The user then has the choice between quarantining the file or deleting it.
The anti-spyware program is maintained up to date by its publisher, ensuring that the program always uses the latest spyware database available.
In general, antispyware programs are more capable of automatically blocking unsolicited spyware program installations before they can cause any harm to the system. They will provide the user with complete information about the spyware. When the user is not sure about the status of the spyware found, they can make use of the quarantine to identify issues.
How to Remove Spyware?
Malicious infections are flooding the internet, targeting unsuspecting users. Spyware creators know that their malicious programs will be detected and removed. Therefore, they keep working on variations to slip under the defense mechanisms, undetected. It essential to choose the best virus removal software that can keep up the pace to fend off the online dangers.
Comodo antivirus packs outstanding protection technology that has proved its potential to ward off spyware and adware threats successfully. Infection Defense blocks the access of any doubtful programs at all critical checkpoints, while Comodo's Auto-Sandbox Techniques isolates the potentially harmful programs within a restricted environment without allowing it to affect the workflow.
Comodo antivirus software will help successfully protect your computers against adware, viruses, Trojan horses, worms, spyware, adware, backdoors, rootkits, and other malware infections, including dangerous zero-day threats.
Comodo Antivirus includes the following security features:
Default Deny Approach
Containment Technology
Efficient Whitelisting
Cloud-based Behavior Analysis – Valkyrie
Host Intrusion Prevention System (HIPS)
VirusScope
To know more about Comodo antivirus, visit our official page!


Related Resources: