September 30, 2019 | By admin
Do you think that your computer is affected by a virus attack? If, yes, then don't panic. Virus attack is not new, and it happens to the majority of people. No matter how hard you try to practice safe browsing techniques, viruses can still infect your computer with lots of unwanted apps, programs, and can even make your computer go slow. So, rather than panicking, why not find the right solution for virus removal? Once you have the answer for how to get a virus off your computer, you will be able to use your computer without any issue.
Here's the thing, the least that a virus attack can do is make your computer function poorly, else you will see a lot of ads popping up on your browser's window. Some viruses are so notorious that they start stealing your personal information as well, and this is the worst that can happen to anyone. Common signs of virus attack are unwanted apps getting stored in the software, deleting apps and software without asking for your permission, not letting you run your virus removal scanner and then the worst; you are losing money from your internet bank account. These things do happen. However, if you know how to get a virus off your computer, then you can save yourself from such devastating incidents.
It is not always necessary that when a virus attacks your PC, you will have to get rid of every file and program on your PC, you might have to delete a few, but if the virus has not spread all across your computer, then deleting a few files should do its job. The steps for virus removal are extremely simple to follow, and once you read this blog, you will find it easier to follow the steps.
Along with removing viruses, make sure not to use any websites which are not legit. Don't open any emails which have links wanting you to click on that, also, if you don't know the sender and don't think its useful, better thing to do is to avoid it. Random pop-ups also appear on your system a lot, don't click on them even if they say your computer is infected with a virus. They are themselves trying to get into your device to spread the malware. So, avoid.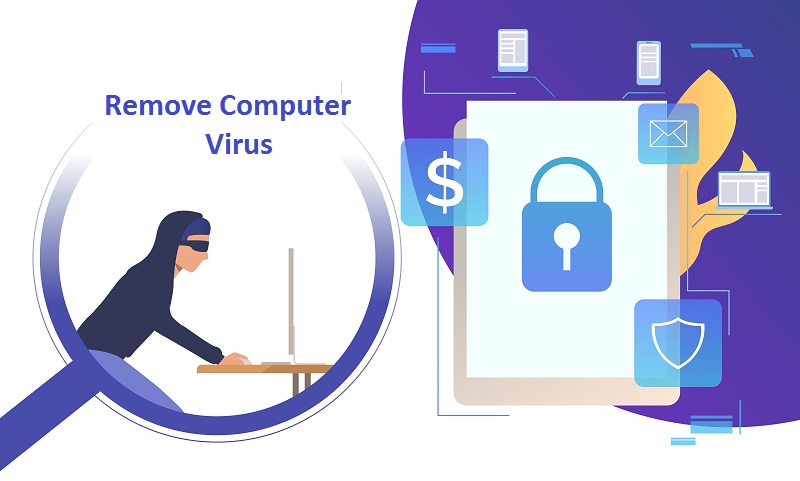 Now, let us tell you the steps that you need to follow to remove the virus.
1. The safe mode
Your computer has a safe mode function. The virus removal process has to be done in the safe mode only to make sure that the virus doesn't get a chance to double itself. Switch off your computer and switch on again. Now, press F8 and you should see an Advanced Boot Options Menu. From there, choose the safe mode option. Don't use the internet while you are in the safe mode.
2. Delete temporary files
Your computer has stored a lot of temporary files. Files which are of no use to you. While you are in the safe mode, make sure to get rid of every temporary file from the system. All you got to do is, go to start menu, press all programs, next accessories, next system tools, next disk cleanup, and finally delete all temporary file. This way, all the temporary files will be deleted.
3. Virus scanner
While you are in the safe mode, use Comodo antivirus software to start scanning your computer. While you are in the safe mode, you will notice that your computer is running smoothly, if yes, then your computer has a virus. Run Comodo antivirus and let the software scan the complete PC. It may take some time, so, have patience. Once the antivirus detects any type of viruses, malware, or spyware, it will alert you and ask for your permission to delete the file. Choose the appropriate action to get rid of the infected file. Once everything is done, switch off the computer.
After some time, switch on the computer in normal mode. Rerun the antivirus software to be 100% sure that your PC is finally free from viruses. It is always better to be double sure. We trust you that you must have created a backup for all the files. So, the one that you lost during the scanning process get them back from your backup.

Can I Run Antivirus Software in Safe Mode?
How to clean your computer from viruses?
Pick best malware and virus remover
Website Backup