September 28, 2019 | By admin
We live in an age where we are heavily dependent on our computers. No wonder people often talk about the best virus removal software. If you have tried different antivirus software and still not satisfied with them, then it is time to think about a different antivirus and that is Comodo antivirus software. Comodo offers different features, it is a robust antivirus software, comes with firewall and sandbox and also does host intrusion prevention as well. If you want to know about how to scan to computer HP, then Comodo is the answer for you. The features that you will get from Comodo is difficult to find in any other antivirus software, especially at this price. Comodo is only for $7.99 per year and you get a full protection for your HP computer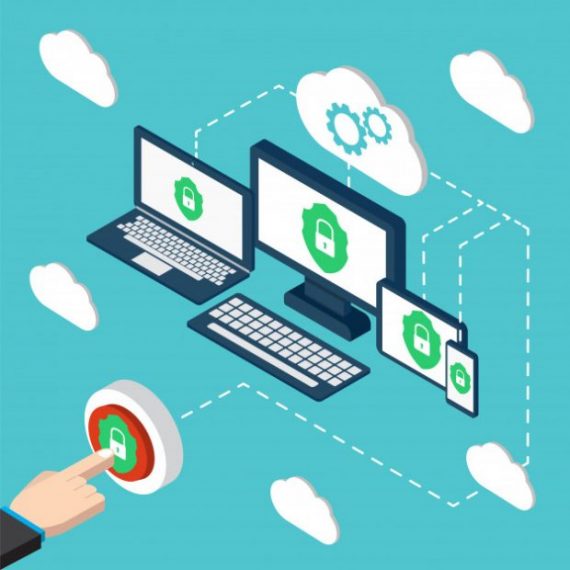 Features
Default Deny Protection
The default deny protection create a safe PC- application experience and lets you use only the apps, which are safe to use.
Prevention-based security
No need to worry about malware and viruses. The prevention-based security will ensure that your computer remains safe all the time.
Auto Sandbox Technology
The Sandbox technology, lets you create a virtual platform for you to use the internet and keeps your computer safe from all kinds of harmful online threats. Using sandbox means giving 360-degree protection to your computer and keeping away substances, which may harm your computer.
Now, shop online freely and do online internet banking transaction with a peace of mind. Secure shopping feature will keep the viruses away from your computer.
Full virus detection and elimination
Comodo is stronger than most of the expensive antivirus software. Use it to protect your computer. Scan your computer to identify minor to major threats and eliminate them efficiently.
Quarantine system to isolate suspicious data
Comodo make sure that nothing suspicious gets through your computer at any cost.
Personalized protection
If you would like to take control over the scanning time and schedule, then now do that too easily. Choose a convenient time for scanning and Comodo will take care of that.
Spyware scanning
Comodo can scan your computer for harmful spyware as well.
To use comodo, click the antivirus software and click on quick scanning if you would like the scanner to scan only a few files or else you can go for complete scanning to scan the full computer.
To start scanning, you will have to first launch the antivirus in your computer. Once it launches, select the type of scanning you wish to do. We recommend you to go for full scanning if it is your first time. Also, try not to use the internet while it completes the scanning process. Let Comodo scan your full HP computer and notify you of any threat in case there if it finds one.
You can also choose from quick scan, rating scan, and custom scan as well. Choose the one that suits your requirements and secure your HP pc from all kinds of malware and viruses. Make sure that you update the antivirus to keep your pc protected from latest threats.
Comodo antivirus has diverse features and is versatile, as well, as flexible to use. To begin with, try not to start of with the complicated feature, rather choose the first option and that is scanning. One thing, which really makes Comodo stand out from the rest is its sandbox feature. Sandbox is not easily available at such an affordable price. The sandbox feature will create a virtual platform for you where you can surf the internet normally without letting any threats even sneak into your computer. Also, once you browse any website in the Sandbox environment will also limit the effect of malware, which can otherwise turn out to dangerous for your pc.
The customer support of Comodo is also commendable. You can raise a ticket for your query or go to their online chat portal to chat with a human and get all your queries resolved.
We fully recommend comodo and we are sure that its features will help you keep your HP pc protected from all kinds of malicious threats. So, go on and download the Comodo antivirus from their official website today.
How to protect your computer from viruses?

Related Resources: