February 4, 2016 | By admin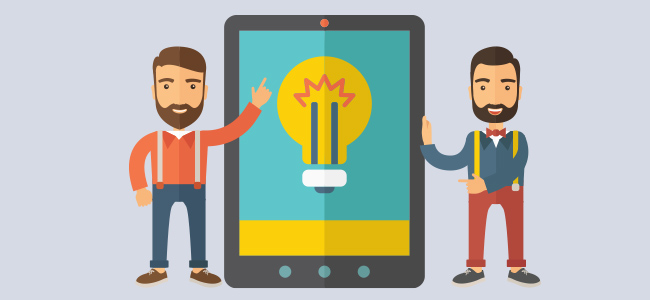 The advent of smartphones has led to total dependency on the device due to its astounding capabilities. Smartphones can be used for making and receiving calls, checking and sending emails, browsing, making online purchases, mobile banking, paying bills, controlling smart devices, taking photos and videos, and what not. Many of these transactions are sensitive and have to be securely performed.
Smartphones running on Android operating systems are very popular, and with popularity comes vulnerability as cybercriminals attempt to instil malware and access sensitive information about passwords, credit cards, bank accounts and contact lists. They attempt newer ways of attacks. Stolen information could be used to make purchases or transfers and it could take quite some time to observe the loss. Infected smartphones could become the target of aggressive ads and premium SMS scams due to SMS trojan horses. These trojans send messages to premium numbers automatically, and run up a bill for the user.
Android devices could get infected by different types of malware, including, risk tools, adwares, trojans, backdoors, and others. Furthermore, there are different types of trojans – spy, SMS, ransomware, banker, and downloader.
Risks from App Downloads
It would be prudent to install apps only from Google Play Store, as Google is believed to screen all the apps submitted to its store. However, the huge volume of apps being introduced in Google's Play Store, and some of the suspicious features and privacy issues associated with apps in the store raise doubts about the effectiveness of the safety measures. Some apps pretend to be a trustworthy apps, and they display the same icon and name as genuine apps.
Installing apps from 3rd party market places carries more risk as they could contain malicious software. Sometimes, apps could get accidentally downloaded. An effective antivirus program such as the Comodo Mobile Security could be used to scan and ascertain the safety of the downloaded apps.
Wi-Fi Vulnerability
Due to the convenience offered by Wi-Fi networks, and to also to save on billing for data usage, smartphone users frequently connect through public Wi-Fi networks. Some of these networks may not require passwords or registration and may also be temptingly free. However, the user is at risk of identity theft and loss of privacy. Data transferred through open or public Wi-Fi networks can be easily hacked. If sensitive information such as passwords, credit card details, text and multimedia messages, and emails are being transferred, then the hacker would be able to access and utilize the data. A virtual private network (VPN) solution could help safeguard against vulnerabilities when accessing public Wi-Fi networks. Some free virus protection programs offer secure VPN solutions, which could address this vulnerability. Real-time scanning also provides protection.
Android Ransomware
It has been predicted that ransomware would be the top most concern in 2016, and android devices too would be subject to different types of attacks. Cybercriminals have resorted to locking screens, changing pins, and encrypting user files. They lock the pin for the smartphone screen and demand ransom for unlocking the screen. Though resetting could fix the issue, it could lead to loss of data. More advanced pinlocks could have more dreadful affects.
Comodo Antivirus for Android provides real-time protection from different types of malware such as viruses, trojans, scripts and worms. It has an app-lock feature that protects others from accessing the contact list, social website pages, and sensitive banking apps. It hides conversations on skype and Whatsapp, and protects shared data on media sharing apps. Additionally, Comodo Mobile Security offers an anti-theft feature. This does not actually prevent physical theft, but it helps locate the phone, lock it and wipe the data in the phone, when it gets lost or stolen. At least it prevents unauthorized utilization of sensitive data stored on the phone.
Push Ads is another irritant that tags along when apps are downloaded. Comodo Antivirus for android helps avoid these ads. The real-time protection also prevents harmful USSD attacks. A Privacy Advisor feature enables identification of apps that compromise privacy, access contact lists and other sensitive data, and send messages. Overall, an antivirus would definitely benefit, in fact is essential, for ensuring the security of an Android Smartphone.


Related Resources:
Antivirus for Windows 8