February 14, 2019 | By admin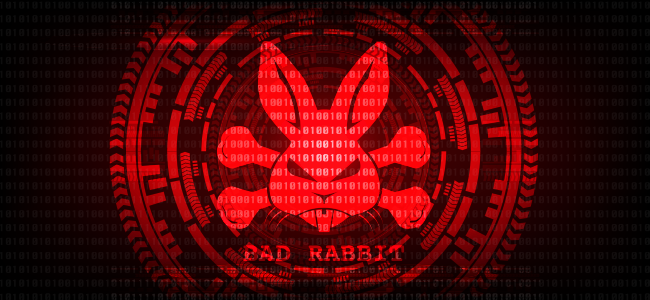 Ransomware is a malicious software, that secretly downloads on to a computer and warns the user to delete or revoke access to their data. When the hacker has full control of the computer or network, they demand a ransom normally through cryptocurrency to restore the access to the files.
Of late, the ransomware attacks are increasing drastically, with this the enterprise data has become more vulnerable to cybercriminals in recent years. Thereby, it is important to have an antivirus program installed on computers, systems, and corporate network to evade all types of cyber-attacks. Bad Rabbit is one of the ransomwares that lurks to distribute the victim's data or perpetually block access to it unless a ransom is paid.
What is Bad Rabbit?
Bad Rabbit is a suspected variant of Petya ransomware. This malicious software infects computers and restricts user access to the infected systems until a ransom is paid to decrypt it. It is important to have virus protection software in place to steer clear from this online danger.
How does Bad Rabbit ransomware work/spread?
BadRabbit spreads via drive-by downloads on infected websites. In most cases of BadRabbit infections, visitors are tricked into clicking the malware by falsely alerting them that their Adobe Flash player requires an important update.
BadRabbit uses Mimikatz (a post-exploitation tool) to extract common hard-coded login credentials such as Admin, Guest, User, root, etc. In some cases, BadRabbit ransomware uses a legitimate tool called DiskCryptor, to encrypt the victim's data.
Once the victim's computer is infected with BadRabbit ransomware and their data encrypted, the ransomware reboots the computer and a message with the title "Oops! Your files have been encrypted" is displayed after reboot.
The Target
When the Bad Rabbit was initially found in the wild, it targeted mainly users in Russia. Relatedly, attacks were reported in other countries namely Ukraine, Turkey, and Germany.
How to stay protected from Bad Rabbit Ransomware?
Be it Bad Rabbit or any other ransomware people who fall victim shouldn't pay the fee, as it will only encourage the growth of ransomware. Here are a few good security practices to follow that can prevent ransomware infection.
Keep your operating system up-to-date and patched
Unless you are fully aware of what you are doing, don't install any software or give it administrative privileges
Install Comodo Antivirus software, which detects malicious programs
Back up your files, regularly and automatically
Install Comodo Antivirus Software to remove the virus from your computer. The virus removal software from Comodo efficiently clears all the malicious codes before it can do any harm. Comodo Antivirus packs loads of features that are effective enough to keep your computers safe and sound.
Comes with superior protection with Cloud-based scanning which delivers against the very latest threats
Auto sandboxing clears unknown and suspicious files
User-friendly interface lets you install and stay hassle-free
Isolation of all suspicious files eliminates the chance of PC contamination
Constantly updated with the latest virus signatures


Related Resources:
Software Hardware Inventory Open Source