March 28, 2019 | By admin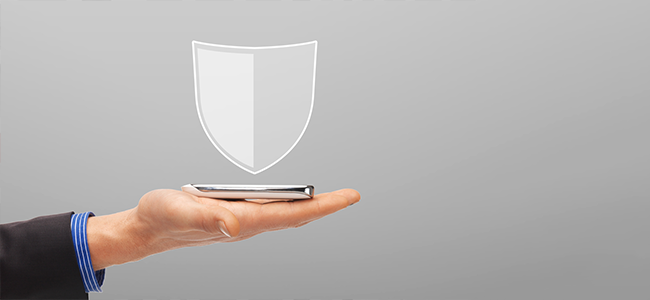 How does malware infect Android smartphones?
The location and behavior of the user are two main influential factors that provide opportunities for hackers to infect Android devices. Hackers disguise android malware as legitimate mobile applications on websites and app stores. Unknowingly, users download malicious apps, and android malware authors make use of the malicious app to gain access to all the information stored on the android device. Some apps are malware-free at the time of downloads. However, hackers infect apps with malicious code during the time of software updates.
Why free virus protection for Android is essential?
The demand for the Android operating system has outweighed other operating systems as it powers millions of mobile devices with consumers in more than 190 countries around the world. Android users store photos, videos, personal information and records, confidential data, contacts and financial information. Therefore, attacks against the Android operating system have increased dramatically.
A virus protection software for Android is critical to protect users' information and to remain protected from malicious attacks like spyware, viruses and trojans, drive-by-downloads, browser exploits, and phishing apps.
How to protect your Android device from malware threats?
Hackers have myriad reasons to hack android phones through many sophisticated methods. One easy way is to avoid downloading apps from third-party app stores, check for some authorized app stores such as Google Play, iTunes, etc. However, there are instances, when threat actors have even made their way through such legitimate app stores.
Install a mobile security solution like Comodo mobile security solution offers exclusive free virus protection for android that helps them to fight against unsafe apps, identity theft while it also protects your privacy and ensures to optimize your system. Such mobile security solutions offer identity theft protection, virtual private network to ensure data privacy and 100% security.
Ensure to keep track of the applications running on a phone, battery life, etc., to check if there are any alterations due to malware interference at the background.
 Practice caution before downloading new apps, check for reviews from existing users to see if the apps are free of security vulnerabilities. Some app developers launch the product in haste, they compromise on security aspects, and therefore apps roll out with security vulnerabilities.
 Hackers primarily target sensitive information accessed through devices when connected to unsecured public Wi-Fi, thereby, avoiding connecting devices to public hotspot is good.
It is vital, for users to be aware of how they are involved with the use of phones. If there are any strange pop-ups or if the users redirect to a malicious website through the phone browser or any random appearance of app icons on the phone screen without having them downloaded are some of the symptoms of malware interference. If you come across such suspicious activities, it is essential to address such issues before the hackers attempt to gain access to all the personal and confidential information.
It is necessary to keep software up-to-date; All the apps including mobile operating system should be up-to-date to ensure the best protection against mobile security threats. However, security experts reveal the fact that only 20% of the Android devices run the latest version and are up-to-date with the latest security patch fixes.
Enforcing a few necessary precautions and with effective android antivirus solution like Comodo helps to protect Android phones from mobile security attacks.


Related Resource
Best Antivirus Software 2019 Reviews