September 8, 2018 | By admin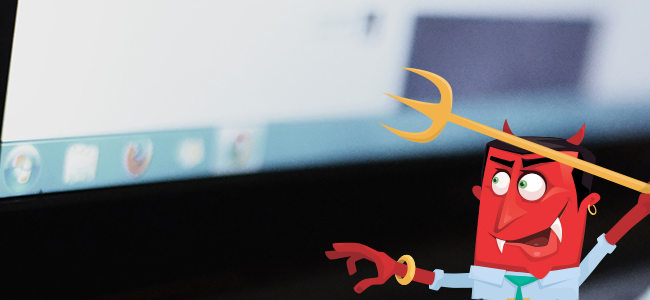 When a particular type of malware infects and controls multiple internet-connected devices, it is called a botnet. In most of the cases, the device owners/users are totally unaware of the botnet infection. The infected devices may include servers, mobile devices, PCs, and the internet of things.
The botnet attacked devices are remotely controlled by cybercriminals and their actions stay hidden to the users all the time. Often, botnets are used to send out spam emails to all the contacts on the address list, generate malicious traffic for distributed denial-of-service attacks, and engage in click fraud campaigns.
Today, botnets have become one of the significant online threat to security systems. Their growing popularity is contributing to the larger part of discussions and debates around cybersecurity. Its obvious botnets do no good to a user, but it is important to know what are they exactly? how to protect your devices? And, how to carry out preventative actions.
How Botnets Work? 
The term botnet is the coinage of the words robot and network. Instead of aiming at specific individuals, industries or companies, the botnet malware preys on vulnerable devices across the internet. The botnet is keen on creating a bigger group of infected devices, thereby, the process of multiplying is continuous and never halting.
The victimized devices are paralyzed and are commanded to perform automated tasks which remain hidden to the users of the devices. Basically, they are used to do unlawful things online and to commit cybercrime. The ultimate aim of online fraudsters is to exploit and make financial gain, malware propagation, or just general disruption of the internet.
Cybercriminals use botnets to overload a website to the point that it stops functioning and/or access is denied. This kind of attack is called a denial of service or DdoS. When your device is under the influence of a malware attack it requires a virus removal to be done immediately.
Botnet Architecture
The Trojan Horse is one of the easiest options by which botnets malware are usually transmitted online. The malware is designed in such a manner that it automatically starts scanning systems and devices for similar and usual vulnerabilities with the intention of infecting as many devices as possible. Botnets are good at identifying weak, outdated security programs like antivirus software and firewalls.
It is not easy to reach the desired numbers, but when the target is met, the cybercriminal starts controlling the bots using two different approaches. One of the approaches involve sending automated commands to infected botnet clients through a communications protocol, such as internet relay chat (IRC) and the other involves setting up a command-and-control (C&C) server. The botnets are usually designed to remain dormant and anticipate commands from the C&C server. The malicious activities are initiated only when the commands are received. Yet another approach to controlling infected botnets involves a peer-to-peer network which is more popular and prevalent today!
Botnet Prevention
Two things help steer clear from botnet attacks, one is good computing habits and the other is installing a robust antivirus software. With the above-given details of how botnets work, you can set up in the best of ways to keep botnets at bay.
Update The OS
Keep your operating system up-to-date to avoid botnet attacks and this tops the list of malware preventative measures. Software developers release patches to counter such attempts, so it is wise to have the OS updated regularly. You can also choose to set the OS to update automatically and be sure to run on the latest version.
Avoid Suspicious or Unknown Email Attachments
Email attachments act as the main source for the infection to reach victims. So never open an attachment if you are unsure of its authenticity. It is better to do a double check on emails sent from friends and family. This is because botnets usually use contact lists to compose and send spam/infected emails.
Avoid Clicking On Suspicious Web Links
When you are unsure of the links never click on them. The malicious websites/web links act as the most common infection points. Hover the cursor over the hypertext and check to see where the URL actually goes.
Antivirus Software
Install a robust antivirus software to prevent and eliminate botnets. Choose an antivirus software that will back all your device. The Comodo Antivirus software is available for both commercial and personal use. It packs the latest security features that are needed to prevent your computer and other internet devices from botnet threats. Taking precautionary steps now will protect your identity, data, and devices.


Related Resource