July 6, 2018 | By admin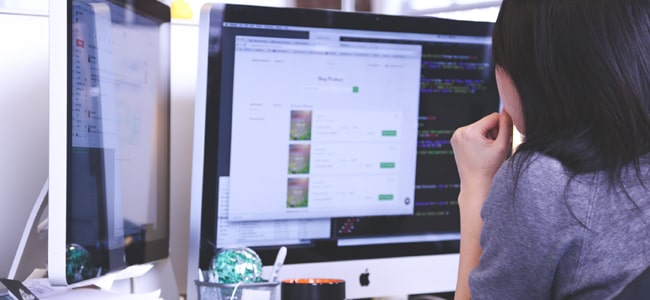 If you own a computer or a laptop, you would have undoubtedly heard a lot about malware and cyber attacks. Here is a brief about malware, how it infects a computer, and some of the best practices to keep malware at bay. Also, we will discuss the importance of antivirus program in protecting your computer.
What is Malware?
Malware is a form of malicious code created with the intent of damaging the victim's computer, steal private information or spy on a computer without the consent of the user. It can infect a computer system without the permission or knowledge of the user.
Malware has the capability to corrupt files and steal private information like credit card details of the user and send them back to the hacker. The most popular categories of malware are spyware, Trojans, viruses, ransomware, adware, rootkits, worms, etc.
From spying on your online activities to slowing down or locking down your computer, malware present considerable risk to your private data if you do not beef up security against them.
How Malware Infects A Computer?
To be in a better position to protect your computer against malware threats, it is essential to know how malware infects a computer. Malware can infiltrate your computer through various means, but the most common method is through phishing links and seemingly benign software downloaded from shady websites.
Malware can get into your computer if you click on the malicious links or open attachments from suspicious emails sent from unknown email addresses.
What does Malware Do?
Be it an average user or an organization; any computer user can be a victim of malware attack. If your PC got infected with adware, it would bombard your computer screen with several annoying pop-ups which can't be closed at your will.
If your computer gets infected with a virus or Trojan, it can slow down your computer and also corrupts your system making it inoperable. Both the viruses and Trojans run in the background, and you cannot find it unless you have the best antivirus or virus removal software.
Tips to Make Your Computer More Secure
Malware not only slows down your system performance, but they can also prevent you from using your PC by bombarding your screen with ads. You may also face problems like endless pop-ups and changes in your browser homepage, browser settings.
To keep your computer free from all types of malware threats, you need to follow some things which are listed below.
#Keep Your System Updated
Since Windows OS is the most popular operating system, most of the malware programs are targeted to attack the Windows OS. If you are using Windows OS, make sure to accept regular automatic security updates as soon as they become available from Microsoft. If you are using Microsoft Office Applications, you can also enhance those applications' security by installing security patches for them.
#Backup Your Important Files and Documents
Malware, especially viruses, can destroy your files and corrupt them beyond repair. Always make sure to create backup copies of your important files as they may get damaged in times of infection.
#Don't Open Suspicious Email Attachments
Practicing good browsing habits like not downloading files from shady websites or clicking links from suspicious or unknown sources can prevent malware infections to some extent.
You can ward off malware threats by installing a good antivirus.
#Install a Good Antivirus Program
Install a good antivirus software that provides complete and in-depth protection for your computer. It would be better if it has an integrated personal firewall and anti-theft feature.
There are many antivirus products available, but it is advisable that you get Comodo Antivirus which has all of the advanced features expected in an advanced security product.
Comodo Antivirus is the best antivirus software available in the market. With a built-in containment engine and 'Default Deny' platform, Comodo Antivirus provides complete protection against any malware threat including zero-day malware.
Comodo Antivirus can quickly identify and remove malware. Download Comodo Antivirus today and secure your computer!