March 25, 2020 | By seo
For as long as gadgets like laptops and smartphones will be in existence, whether connected to WIFI or not, the need for cybersecurity will always be there. Technology has been both wonderful and worrisome, and amidst all the progress the internet has brought us, the danger has also been immensely prominent online. All this mentioned, it's obvious that every computer turns to a virus removal software for complete protection. If you're not ready to shell out a few extra bucks, the best free computer virus protection program should suffice, too.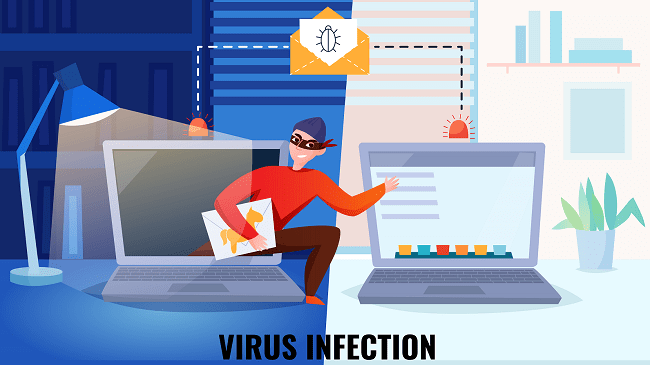 For this article, we're talking about how a free online virus scan can go a long way and how both the best free computer virus protection programs and premium antivirus applications are the digital heroes we need the most.
The Benefits of Using Computer Virus Protection Software Are:
Spam Message Blocking
No one looks forward to receiving spam mail. Junk emails are pointless. Reasonably so, spam mail is also referred to as one of the largest carriers of viruses. Many premium antivirus programs extend web-scanning features. In other words, when you have a competent virus removal software, your computer is easily protected from receiving mail loaded with potential digital threats.
Many times, a free online virus scan from the best free computer virus protection program should be enough, but for better, lasting results, nothing beats a paid-for antivirus software.
Protect Identity Theft
It doesn't come as a surprise how one of America's fastest-growing crimes is identity theft. Given how easily accessible people's information is to talented cybercriminals, news on compromised accounts and stolen money over the web continue to increase by the day. One study even goes as far as saying that about 20 people become victims of identity theft every sixty-seconds.


You may not realize it, but illegal activities relating to using other people's names and hacking other people's online funds grow in number more often than we think.
Because we use our computers to send money, pay bills, and regularly transfer cash from one account to the next, ill-intentioned experts find that our devices are prime targets for their gain. When we use virus removal software, however, we lessen the chances of this happening. The best free computer virus protection program can limit its possibilities and a free online virus scan now and then should help keep our desktops healthy.
Blocks Unreliable Sites
Other strong contenders in the virus-carrier department are unreliable websites. Have you ever visited a site that generated pop-up tabs? Even if you claim to have closed them right away, there's a considerable chance these sites already have a hold of your IP address. Given today's social and technological context, it's no longer impossible to access computers if these aren't protected remotely enough.
The best free computer virus protection program, although limited, should be able to help stop this from happening.
Automatically Scans Computers
When you utilize the best free computer virus protection program, you can avail of their free online virus scan feature. However, if you want automatic scanning without you having to set it up every single time manually, premium antivirus applications are the way to go. Although the best free computer virus protection application should be able to combat viruses and malware types in advance, a paid-for cybersecurity program has better coverage. It uses fewer computer resources while evaluating your laptop's state.
In other words, even when you regularly go about your everyday computing activities—be they video editing, writing, sound-mixing—your computer is continually being assessed for viruses without draining its battery.
Helps You Save Money from Repairs
Not too many people remember that digital threats such as malware, adware, trojans, and worms can damage computers—sometimes even permanently. These harmful digital creatures may not be noticeable at first, but they're said to gradually mess with your computer's system until your device loads slower and slower.
When you turn to the best free computer virus protection program, you can be confident that your laptop stays protected, and your data remains private. As mentioned earlier, a free online virus scan now and then may tremendously impact the welfare of your computer. Still, when you're determined to safeguard the consistent performance of your device, the paid-for edition of an established antivirus brand should take you far.
Access to Customer Service
Your documents and files are no joke. That being the case, the opportunity to turn to a credible group of professionals is something you're granted access to when you sign up with an antivirus protection brand. You'll never know how important and useful being able to turn to customer service is until you need it.
If you're looking for an affordable award-winning cyber protection, download Comodo Antivirus today!
Related Resources: