June 9, 2020 | By admin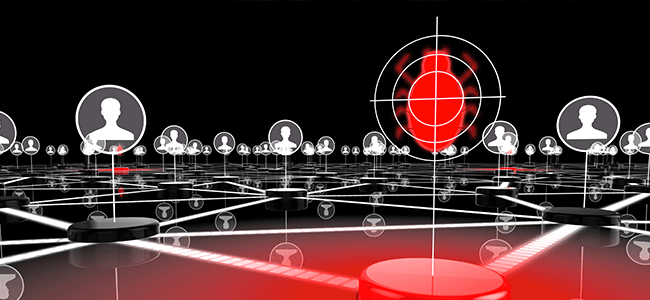 Spyware is a type of malicious software that secretly monitors and collects user information from PCs without their knowledge. It can gather valuable information such as user passwords, credit card details, and other confidential information by secretly recording user's keystrokes and web browsing history.
If your computer gets infected with spyware, it might be hard to locate. It could be disguised as a genuine software or work behind the scenes to conceal itself and make it difficult to identify and remove.
We have listed some of the best tools out there to remove all types of spyware. Some of the products listed below are antivirus software packages that include spyware removal; however, there are also some standalone spyware removal tools included too whose primary function is to remove spyware.
These free spyware removal tools are all reliable, and they are essential software to have if you're unlucky enough to get infected by sneaky spyware. We have listed them based on the features, protection, and usability. Make sure to check out our list of best free antivirus software 2018 as well.
Free Spyware Removal Software of 2020 (Top 10 List)

AVG AntiVirus

Bitdefender Antivirus

Adaware

SpywareBlaster

1 Comodo Antivirus
Comodo Antivirus software offers a multi-layered level of threat protection to keep your system clean from all types of malware including spyware. It identifies suspicious files instantly and removes them completely.

It has a proactive defense mechanism against all kinds of malware including spyware. Comodo Antivirus comes with automatic update option with automatic file scanning when you download a file from the internet. It installs and scans quickly, giving you total control over what gets scanned.

2 Malwarebytes
Malwarebytes offers similar features to Comodo Antivirus, but some of its features like automatic updates, scheduled scanning, and automatic quarantine are only available in the premium version.

The free version of the Malwarebytes is easy-to-use and tends to find all types of malicious programs including spyware easily. You can also scan individual files and folders, with the right-click context menu in Windows Explorer.

3 Avast Antivirus
Avast free antivirus program is famous for its user-friendly interface. It can detect and remove spyware instantly. You can enable the CyberCapture feature to block unrecognized files.

You can scan for potentially unwanted programs, scan individual files and folders from Windows Explorer, and lot more. Avast antivirus also comes with Wi-Fi inspector, junk cleaner, and software updater.

4 SUPERAntiSpyware
With SUPERAntiSpyware tool, you can scan the whole computer or just some files where spyware exists typically.

SUPERAntiSpyware can also delete temporary Windows files. You can also exclude folders from scans, scan individual files and folders from the right-click context menu.

Unlike Comodo Antivirus which offers automatic updates and scans, the free version of SUPERAntiSpyware doesn't provide automatic scanning and definition updates (they don't happen automatically).

5 AVG Antivirus
AVG is another popular antivirus program that works as a full malware scanning and removal tool. Similar to Comodo Antivirus, AVG Antivirus can also remove ransomware, spyware, adware, viruses, and more.

AVG not only protects your computer but also protects your web activity and email. AVG also has a Deep Scan option which runs a thorough scan (much slower) to get rid of the spyware.

6 Bitdefender Antivirus
Bitdefender Antivirus has a dedicated anti-malware engine which prevents infection in the first place and removes any existing malware.

BitDefender offers nifty features such as the ability to scan files and folders by just dragging and dropping them onto its home screen. It automatically quarantines suspicious files detected by its anti-malware engine.

7 Adaware
Similar to other antivirus programs, Adware actively blocks new threats as well as scans the computer for existing threats. It has a clean, modern UI and is easy-to-use.

Similar to Comodo Antivirus, this program update on its own and can even run a full system scan on a scheduled basis.

8 SpywareBlaster
Unlike other antivirus programs that we have seen, SpywareBlaster doesn't scan for existing spyware but blocks new threats before they can reach your system.

SpywareBlaster protects web browsers against malicious scripts, exploits, and cookies that track web behavior of users. It also has some useful tools like Hosts Safe to back up and encrypt the hosts.

9 Spybot
Spybot is a type of anti-spyware program which is best suited for advanced users and is not ideal for ordinary users who just want to remove spyware.

One of the most prominent features of Spybot is its immunization option, which blocks known threats in various web browsers. There is also an option to scan autoplay devices like flash drives.

10 Emsisoft Emergency Kit
It is a portable anti-spyware tool, you can keep it handy on a USB stick, or your cloud storage service of choice.

Like any other malware removal tool, Emsisoft Emergency Kit has a database of current threats that need to be updated now and then. So, the PC that you're cleaning should have an internet connection to update the virus definitions.

To have a safe and secure Windows PC, installing a good anti-spyware tool is a must. We recommend Comodo Antivirus as it ticks all the boxes when it comes to computer security. Moreover, it is free to use. Download Comodo Antivirus today and keep your PC protected agianst all types of malware infections.

Related Resources:

FAQ Pages

List of best spyware for computers 2020:

1. Comodo Antivirus
2. Malwarebytes
3. Avast Antivirus
4. SUPERAntiSpyware
5. AVG AntiVirus
6. Bitdefender Antivirus
7. Adaware
8. SpywareBlaster
9. Spybot
10. Emsisoft Emergency Kit