March 6, 2020 | By admin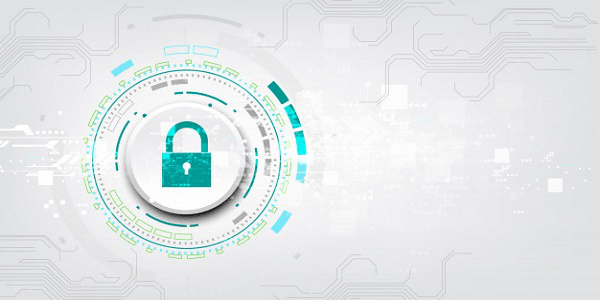 Virus and malware removal may be a process of manually or automatically deleting or disinfecting a bug, malware or other malicious programs on a computer. The best virus remover method is applied to guard a computer against possible data corruption, loss or system inaccessibility.
Are you looking to download the best virus remover software for your computer? It's not an easy task for you to choose the right one. There is so many virus remover software available on the internet today, and choosing the best one is to make you so confusing. But, it is important to know that for all users how to choose the right best virus remover software to protect their system against these latest viruses and malware. Today's if you want to secure your pc and mobiles then the most effective solution is to download the Comodo antivirus protection software which helps you to scan all files of the computer and detect every type of malicious file, so you can easily remove them. It would also be wise to learn how to protect your computer system from infected by viruses and malware.
Some Steps to Choose the Best Virus Remover:
There are so many different virus remover software available for download on the internet, but all of the work differently in terms of their pattern and capabilities to detect and remove the viruses from the computer. To find the best one, always read the different product reviews and ratings on the internet and in magazines on the antivirus tool that you are interested in. This review and rating will give you more information on the product, then you can be able to decide whether you want to try this or not.
Before buying a full version you can choose a trial version or free version of software to test them. Many software has been a trial period of about 30 days or a free version program. So, it will give you enough time to decide which you want to buy.
If you decided to buy the best virus remover program make sure that you buy a full version of the program which is paid. In the paid version, there are plenty of high-quality programs available to protect pc from malware.
When looking at antivirus program make sure that the program has free updates so that your computer will be easily protected from newly created malware and viruses.
Before buying, make sure that your virus removal software tested in various online laboratories and get certified from AV-Comparatives, AV-Test, PcMag, and The Anti-Malware Testing standard organization.
Many of the virus removal software is perceived to be very heavy that can be slow your device, many of the software come with new technology have resolved many speed and performance issues
There will be many types of devices in your home, which have been purchased at different times, then before buying antivirus software, make sure that all your devices compatible with that.
Last but not least customer service and support are very important. Before you put your trust in your antivirus software, make sure that the company has a reputed image to dealing more custom with excellent customer support and give you proper updates and information about the critical safety issue, and includes a 100% money-back guarantee.
If you searching any best virus remover, then you definitely go on the Comodo virus remover software because it kept us safe from all the unauthorized threats, and has some great highlighted feature which you cannot find in any virus protection software.
Some Features of Comodo Which Keep It On the Top
Comodo has the highest 5-star positive review and rating.
It has also a free version for trial purposes. So, first, you try the free version then after you can buy the premium version.
In paid version company, provides you extreme features of security against viruses and malware.
To keep in mind, the latest online threats Company constantly improve their products and give you the free updates regularly. So, you always feel be safe and secure against malware, virus, worm, and Trojans.
It has been tested in various online laboratories and gets certified from AV-Comparatives, AV-Test, and The Anti-Malware Testing standard organization.
It does not affect your system performance and it comes with a new technology that can improve your system performance.
Comodo antivirus program has been compatible with all the devices like Pc, Mobile phone, Windows, Linux, mac.
The company has a reputed image to dealing more customers with excellent 24/7 customer support services and gives you proper updates and information about the critical safety issue.
Always run a regularly scheduled scan with your antivirus programs. Scheduling to run a scanner once in a week is give you the best solution to protect your pc from malware. It's difficult to work on your pc while your anti-virus software is running, so you can run the software in the night when you aren't using your computer. However we turn off the computers at night, and so the scan never runs. Set the antivirus program to run on a specific night, and always leave your computer running on that specific day. Make sure it doesn't shut down automatically.