April 30, 2020 | By admin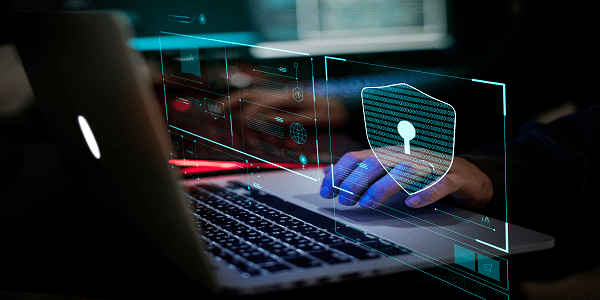 This probably sounds like any malware out there that infects smartphones or computers. But that's not the case with the supposed CamScanner malware. What you hear about anything related to CamScanner and malware is that recently, it was discovered that the app, which has been on Google Play Store for a while with over 100 million downloads, had a malicious code that could harm users' devices. This was discovered and reported by a team of researchers from Kaspersky. So, CamScanner in itself is not malware, but the phrase was used to describe a malicious code found in the scanning app.
What is CamScanner?
If you have never heard about CamScanner and eventually came across the malware related with it, you might struggle to understand whether the app is actually a Trojan or not as we have explained above. So for your needs, the CamScanner is an app that can be used to scan images on iOS and Android devices. The app allows users to scan receipts and other documents and have them in digital files, where the files can be electronically sent as PDF files or image format. The app helps users to quickly scan documents and have them in electronic forms without necessarily using a computer. That means you can quickly turn to your phone and get things done, even without a computer.
The fact that the app got more than 100 million installs shows how beneficial it has been to users. However, the recent update about the app containing malicious code is worrisome and may leave users in panic. Nevertheless, if you currently have this app installed on your phone, do not panic, we have written this article for you. Keep reading!
Did Google Remove the CamScanner from the Play Store?
Obviously yes! Google had on getting the report removed the app from its Play Store to protect users. This was between June and July 2019. It was reported that Kaspersky forwarded its findings to Google, which prompted Google to take down the app. Nevertheless, the CamScanner app is currently back on the Play Store with a new version.
The developers of CamScanner likely removed the malicious code from the latest update. This has restored the app to what it is known for without any malware or whatsoever. Also, Google Play Store is somewhat a safe place to download malware-free apps and bringing back the app means they may have reviewed it properly to ensure it is free of malware.
More so, CamScanner has since removed all advertising SDKs from the app door for security reasons. CamScanner had reportedly blamed AdHub's advertising SDK for the malicious code, though no legal action to that effect.

I Have a CamScanner on my Phone, What Should I do?
If you have the older version of CamScanner app on your phone, chances are you have the version with the malware and you should either get it deleted or update to a new version. If you have CamScanner on your smartphone and unsure if it is the latest version or not, here are some tips to help:
Check Your Google Play Store for Possible Update: All installed apps on your phone, as long as they are available on your Google Play Store—would display "update" if there is a new version. So, to know if you have the latest version of the app, open the app on Google Play and check if it displays "update". If it shows "update", then you should know you're not using the newest version—update immediately.
Get Active Antivirus: Some malware may hide on your phone to secretly steal your information. You should get an active antivirus that scans your device for viruses and also protects downloading harmful software. In addition to updating the app, get an active antivirus and ensure you scan your phone thoroughly. You may never know if the app already left a malicious code hiding somewhere on your phone.
Delete the App Completely: Do you still feel unsafe? Then, you want to delete the app entirely. Scan your mobile phone with an active antivirus before you install the new version. Sure, the latest version is now free of any malware. As you know, the app was not known to be a Trojan. You can proceed to install the new version safely.
So, what is CamScanner Malware? By now, you should know that such malware does not exist anymore. It was in the past. Whether or not the CamScanner would be affected by a virus again is unknown. The developers got rid of the malicious code, and the app found its way back to the Google Play Store. However, the bottom line is users have to always be on alert. Irrespective of how safe the app store appears, always protect your devices—get an active antivirus, scan and always check for new updates for your apps.
Most people that get hit by malware rarely update their apps. So, keep your apps updated, get an active antivirus and still, don't download from an untrusted source.
It's also worth mentioning that it's uncertain whether iPhone users are affected by the CamScanner malware issue as well. A representative from Kaspersky had told the BBC that their team of researchers did not examine the iPhone version to know if it had the malicious code or not. However, for safety, it would help if iPhone users follow the safety measures highlighted in this article.