April 30, 2020 | By admin
Now that we're all on our computers, even more, today, it only makes perfect sense for us to up our cybersecurity. Studies say that cybercrime continues to expand, more than ever, now that many of us spend more time in our homes. We've all heard of horrifying tales involving stolen money, fraudulent shopping purchases, and compromised identities. Don't wait for any of that to happen to you. If you're determined to keep your slate clean and your funds protected, check out the best virus protection programs that are free. While premium antivirus brands often have more stellar offers, the best free antivirus applications aren't bad either.
If anything, free virus protection programs should be good stepping stones in finding out which brands fit your computing lifestyle the most.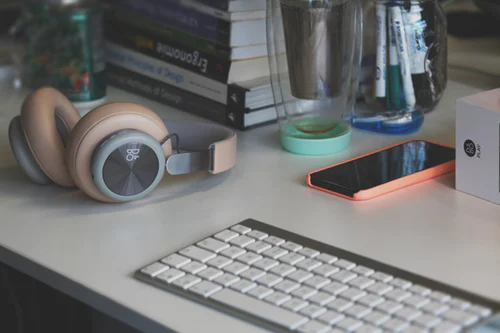 Here are what you should look for in the best virus protection programs that are free
Download security
A feature many people seem to consistently put on the backseat is download protection. It's a well-acknowledged fact that much of the viruses that can infect our very desktops and laptops come from downloads. Various types of files can pack equally diverse elements that lead to identity theft, a broken hard drive, or even more. The best virus protection programs that are free usually extend this feature. Prioritize download security as it's one of the strongest gateways for worms, trojans, spyware, and adware to enter your device. That being said, free virus protection programs may be a good start for users, but for full computer and digital protection, nothing beats premium cybersecurity applications.
Speed
Every time you utilize the best virus protection programs that are free, pay attention to how quickly and accurately these brands and applications can assess your computer's state. Quick scans are perfect options for anyone who uses their computer for work. These types of assessments often help evaluate and check whether or not your computer has hidden software or viruses just waiting to attack your device. The best free antivirus programs have this feature, although paid-for antivirus brands often have clearer and more guaranteed results.
Check out what people are saying about how efficient these free virus protection applications are. First-hand user comments are always valuable insight.
Assesses emails
The best virus protection programs that are free don't always have email scanners, but you will find that this feature is crucial. Everyone knows emails are massive carriers of viruses, so it's only right for you to want to evaluate the contents and attachments of your mail before downloading them. A few of the best free antivirus programs may allow you to access this feature, but it's mostly premium cybersecurity subscriptions that extend this.
Still, it's important to factor in email scans. Look for brands that offer free virus protection in the email department, but be very cautious about their privacy policies.

Privacy
This may come as a surprise to many, but some of the biggest violators of privacy are antivirus brands. The best virus protection programs that are free should disclose their privacy clauses and make sure none of your personal data will be collected. Always factor in what cybersecurity bands do with your information, and make sure you know who to call or email, should you have concerns in this area.
Customer service hotlines are easy to Google. Never underestimate the value and power your data may bring. Protect what is yours at all times. The last thing you would want is for free virus protection applications to sell your information to third parties.
Free trial periods
This article may be about the best virus protection programs that are free, but subscriptions like these often have paid counterparts. Resorting to the best free antivirus applications usually give you a fair assessment as to whether or not these cybersecurity programs complement how you use your computer. Computing activities differ from person to person, and each antivirus brand has strengths of its own. Find out what features you need to prioritize the most and go from there.
Again, there are dozens of reviews available online. Find out what people are saying about the brands you're considering.
Price and payment arrangements
The best virus protection programs that are free can serve you well, but the truth is, their features are limited. You may want to consider affordable cybersecurity once you've figured out what features you need from an antivirus application.
Consider the prices of antivirus brands. Because competition has become stiffer today, don't discredit cheap antivirus just yet. For instance, Comodo Cybersecurity has an affordable one-time payment that lasts you an entire year!
For cheap and award-winning computer protection, sign up with Comodo Cybersecurity today!

Related Resources: