November 18, 2019 | By admin
The biggest threat for organizations comes from crime groups and syndicates. Be it through theft and sale of personal data, ransomware, or crypto jacking, criminals quickly adapt to maximize the opportunities for illicit money-making online.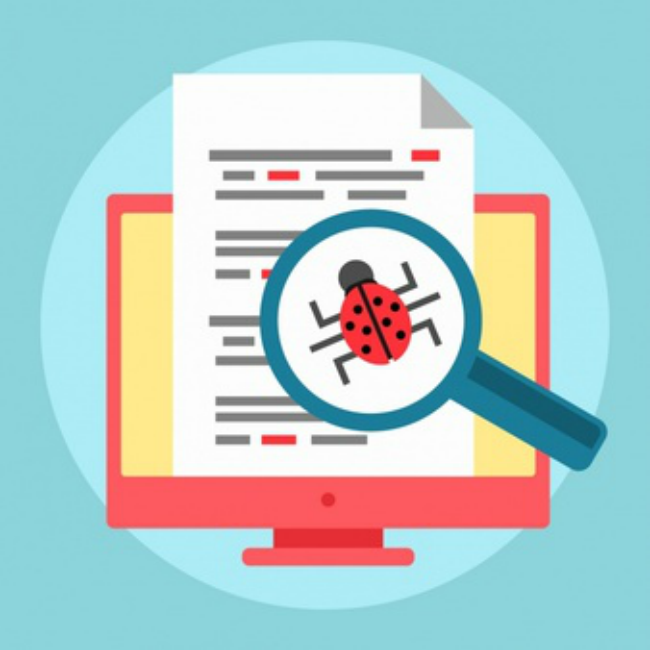 How to Protect Against Online Criminals
To remove possible threats such as cybercriminals, you must have an updated, multi-layered system of detecting and preventing intrusion. Proven by the number of attacks that successfully hit media outfits weekly, the old AV Security Suites are just too outdated and not up to the task of defending against highly financed cyber criminals and their more modern tools. Modern solutions such as free antivirus download should be able to detect abnormal behavior both before and during execution and should also be able to remediate and rollback to take care of other ransomware and possible threats.
It is also essential that any vulnerability be patched regularly. Online criminals will most likely capitalize on flaws, so patching on a regular basis is an additional layer of defense that may steer an attacker away and force them to try and find a different target.
Make sure that suitable people and staff have the knowledge of what to do and who to contact in case of a breach. Having a plan for incident response is also vital to maintain your security.
Advanced Persistent Threats Groups (IP Theft, Political Manipulation, Industrial Spies, etc.)
Advanced persistent threat groups have become very active with about 30 countries waging cyber-war operations on each other's' political, economic, military, and commercial foundations.
In recent years, APT groups have grown rapidly, and tracking their movements has become difficult. They may have similar toolsets and/or members making attribution a complicated task, and oftentimes impossible. The fact that security vendors also don't use typical classification schemes creates a snowball of various labels for each ATP group. There is public document maintained that aims to make sense of all these, their activities, and classifications.
Even though APTs are mostly engaged in activities that benefit the interests of a country or different countries over others, businesses can also be greatly affected. Be it a nation that wants to use your IP for their benefit, cyber weapons that have been let loose into the public, or zero-day vulnerabilities that have been weaponized, APTs can have a considerable impact on businesses.
How to Protect Against APTs
Defense against targeted APT group attacks require the same strategies as with those stated above, but it is primarily important to conduct security risk assessments and consider what assets your business has that could attract these sort of attacks. Look at the TTPs of groups that could have an interest in your business then created suitable strategies to combat them. You may use free antivirus download offered by Comodo and for all external threats, ensure that your employees follow safe password procedures and are knowledgeable about phishing techniques.
Insider Threats – Negligence, Incompetence, Malicious Intent
When star employees suddenly disrupt regular activities by going out of bounds, the impact to an organization can be disastrous, even far more destructive than the endeavors of external threat actors. It's normal to think of insider threats as being a risk because of malicious intent, but as said recently here, unintentional errors and even negligence can also be a factor, if not more. Institutions like Wells Fargo and HSBC have both suffered costly data breaches because of unintentional errors.
On the other hand, according to recent industry reports, insider threats with intent are increasing. Detection of these threats can be difficult especially since some employees could have valid credentials and are well-versed on company security protocols. Added to this, many businesses have opted to store their data to the cloud where user behavior monitoring and access may be easier or possibly not put in place yet. Employees being able to use their own mobile devices on the company network is also a factor that companies need to be vigilant of.
How to Protect Against Insider Threats
Beside the advice given previously for external threats, it's also necessary that abnormal behavior is tracked and acted on which means you need to have visibility across the network. Access to files should be locked down according to a need-to-access basis, and all devices connected to the network must have a firewall and media control, protection against compromise from Bluetooth and other possible ways of access. Programs conducted by Personnel Management or HR can aid in identifying troubled employees. Ensure that employees get the proper and regular training on cyber security to minimize unintentional errors.
Also, it is important that you have a Virus protection such as Comodo Internet Security. It deploys multiple layers of security to keep you safe from emerging and existing threats. It offers real-time protection to spot and eliminate known malware before it can damage your computer. It also lets you browse online without the fear of being hacked, tracked, or viewed by malware or combat actors.