April 22, 2020 | By admin
There are plenty of reasons why every computer user needs to have an antivirus program in place. Firstly, times have changed, and it's a lot easier to access private information today. Secondly, laptops and desktops that don't utilize network virus scanners are more prone to breaking faster. So for this article, we're talking about the importance of cybersecurity and why turning to programs designed to remove all viruses shouldn't be optional.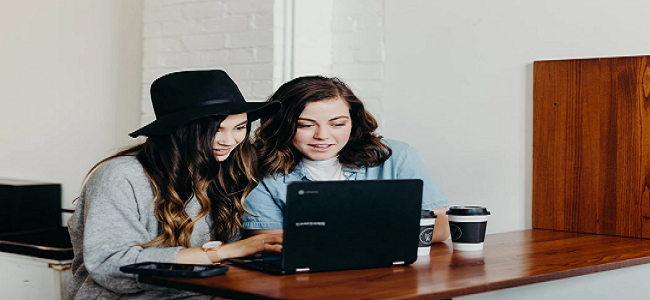 Here are the top benefits of having an antivirus program
Protect yourself from data thieves
One study says cybercrime continues to be one of the fastest expanding illegal occurrences today. And because all one really needs is an internet connection to access the digital space, any skilled hacker can virtually rob anyone anywhere. We've all heard of stories where people's credit cards and debit funds have been used in places they've never even been to. This is why it's crucial to put up laptop virus protection applications.
Cyber thieves continue to find ways to access people's computers through virus programs and malware. Once any of the two are installed, ill-intentioned tech experts can perform whatever they want with your computer from a remote location. And many times, victims might not even know it. There are many ways to achieve this, but emails are a popular way to get the job done.
No one wants their data to be used by other people, especially when it comes to deceiving even more innocent computer users. Once hackers have your name, they can easily pretend to be you when they scam other people. Again, this is why it's integral for users to have a software made to remove all viruses.
Block unwanted ads
Another mainstream gateway for hackers to leave malware and spyware on your computer is through popup ads. Spam websites and popup ads have made it easy for viruses to land on people's PCs. Once these viruses have successfully penetrated your computer, they can either damage your files and infect your desktop's or laptop's functionality.
Computer protection brands like Comodo Cybersecurity are designed to remove all viruses and protect your information at all costs. Look for a network virus scanner that understands your browsing activities. What's great about many of these laptop virus protection programs is that you can also help dictate which websites are fishy and which ones aren't.

Prevent the transmission of viruses
Any application made to remove all viruses perform prophylactic functions. Laptop virus protection brands work to detect viruses and then get rid of it, even before these digital beasts can harm your system. That means viruses are mostly dealt with and eliminated even before your information is touched, and your hard drive is accessed.
Credible cybersecurity programs consistently scan your computer and eliminate malware, trojans, and worms without you knowing. So look for network scanners that thoroughly remove all viruses. Read reviews and find out what people are saying about particular brands and cybersecurity programs. You'll find that there are a lot more reviews than you would have asked for. Take note of what people are saying and determine, based on how you use your computer if some applications and programs complement your computing activities. Compatibility is also a significant consideration one has to factor in when choosing network virus scanners.
Protect your files and personal information
Reliable programs that are made to remove all viruses are religiously on the lookout for potential new threats. Antivirus programs usually isolate any document, file, or link and assess if they contain malicious codes. Because viruses, similar to human illnesses, can be quickly passed on, laptop virus protection applications function to prevent the transmission of viruses.
There have been tons of news items detailing how many have sent their contacts emails they don't even remember drafting. Because hackers now can do this, efficient cybersecurity programs work to counter this possibility. That means when you sign up with a network virus scanner you can trust, the chances of this happening are low to none.
Save money
It's easy to think that you're being ripped off of your hard-earned money if the antivirus software you purchase is expensive. But the truth is, applications made to remove all viruses should be approached as investments. Computer warranties can only last for so long, and laptop and desktop repairs can be costly.
Letting an expert retrieve erased hard drive memory can cost you an arm and a leg, too. This is why turning to competent antivirus programs is advantageous. Your computer is kept safe and optimal, all while your data remains yours and untouched by third-party criminals.
For award-winning computer protection, sign up with Comodo Cybersecurity today!

Related Resource: