March 30, 2020 | By admin
Whether you use your computer to run a business or go about personal online activities, cyberattacks are one of the worst things anyone can experience. According to recent studies, about 50% of startups and SMEs in America suffer losses from malware problems. Still, not too many people put a hefty premium on cybersecurity. Plenty of people assume that, because their computers already come with built-in antivirus programs, they're good to go. And although plenty of integrated applications are designed to remove all viruses, the increasing news on hacked accounts and compromised online data is proof that built-in antivirus programs aren't enough.
For this article, we're discussing why it's essential to remove all viruses on your computer and how a credible third-party virus scanner benefits your device.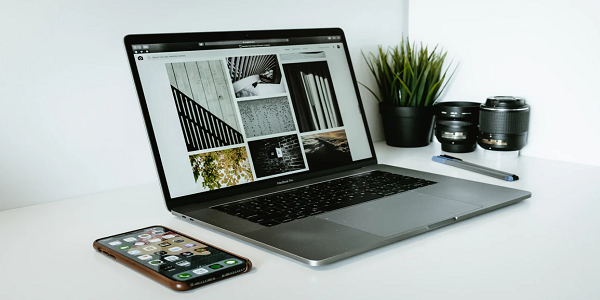 Protect your emails
We all know emails are essential. The last thing we'd want is for a prying eye to skim through our email exchanges and send someone something digitally harmful to our email accounts. This is, perhaps, one of the most extensive types of scams that continue to see the light of day today.
It's also a well-acknowledged fact that emails are enormous sources of viruses and other types of online dangers. For instance, an email can carry Trojan that's designed to hamper your operating system and ruin important documents, pictures, videos, and other existing files in your device.
What's worse, these email viruses continue to evolve. Many viruses are disguised as innocent-looking pictures, links, or text files but are actually loaded with harmful codes. If there's anything the digital era has taught us, it's that a few accidental clicks can lead to disaster.
If you purchase a program that's designed to remove all viruses, however, your chances of getting your computer compromised are lowered, if not eliminated at all. Plenty of credible virus scanners are available in the market today. All you have to do is choose which one best suits your computing activities.

Additional features
It comes as no surprise that a virus scanner is meant to, well, scan devices for viruses. But depending on what cybersecurity brand you sign up with, you can get a whole lot more! Many virus scanners come with additional features such as an ad blocker, a password manager, anti-spam filters, a firewall, and more!
Depending on what you primarily use your computer for, you might find a few features unusable. Still, many programs meant to remove all viruses have perks that benefit all users from every walk of life!
Customer service care
Is it really cybersecurity if you're unable to reach out to a customer service department? One of the best things about signing up with applications designed to remove all viruses is the capacity to turn to a team of experts if something goes wrong. We all know repairs and tech consultations can be costly. But these are things you won't have to worry about if you have a stealer antivirus program.
Depending on the cybersecurity brand you sign up with, you can be afforded prioritization, a personal handler, and 24/7 toll-free access, among other advantages.
Several antivirus brands also provide technical reports on detected virus threats.
Heightened online protection
Heightened online security benefits everyone, especially those who work in e-commerce. If you manage a website that delivers goods and services, and you accept payments through the digital space, you're going to need a reliable program designed to remove all viruses.
Whether the best online virus scanner or a premium virus removal application, cybersecurity programs make sure all of the payments coursed in and through your site are kept safe. This becomes extra useful when the bulk of your cashflow is made through online payments. But this isn't exclusive to businesses. Those who make purchases to sites like Amazon, eBay, or other shopping websites are kept secure, too.
At the end of the day, millions of people make online transaction payments. When you sign up with a dependable antivirus, you won't need to worry that a third-party cybercriminal can access your sensitive data.
Secure private information
We can't emphasize the value of financial and personal data security enough. At this rate, there's a high chance your computer contains your bank account details, passwords, commercially private data, and other crucial information related to payments and banking. Technological advancement has benefited many industries and individuals, but it's also been able to empower hackers.
The best online virus scanner can help prevent this now and then, but a compelling antivirus software can assure you that you can bank and transact online with peace.
If you're looking for affordable and award-winning cybersecurity, sign up with Comodo Cybersecurity now!