March 26, 2020 | By admin
There are various protection programs for different gadgets ranging from mobile phones, laptops, computers, tablets and more. These gadgets must be protected from malicious malware that might damage their operating systems or expose it to Spywares which are a threat to confidentiality. All the programs come in different packages offering a variety of solutions. Some Computer Virus protection programs offer similar features but performance differs. Computer Virus protection programs can be installed freely while others must be purchased to access premium protection with many features. Free programs offer basic protection that can keep your computer safe from malware, corrupt files and more.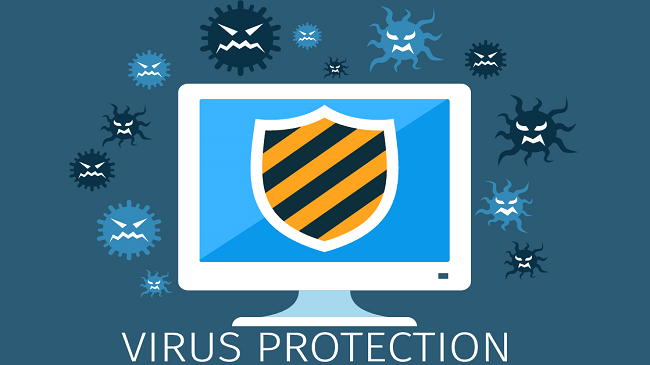 Basic Features of Computer Virus Protection Programs
Most Computer Virus protection programs offer similar solutions. The difference can be in semantic but their basic solutions are similar. The difference can be on the strength and effectiveness of the antivirus program. Some Computer Virus protection programs can be a disadvantage to your operating system. They may slow down your operating system. Some antivirus programs come with unnecessary popup that can be annoying. Below are the basic features offered by various Computer Virus protection programs.
Scan your computer to detect threats
Identify corrupt files, applications, and Software's
Protect your computer against malware
Software updater
Scan flash drives, CDs and any foreign object inserted into your computer

Additional Features That Come with A Fee
Protection solutions can offer some features under a subscription plan. An antivirus program can split its features into different packages at different prices. For instance, Avast antivirus has a Free Antivirus package for blocking viruses and spyware the Pro Antivirus package has the Free Antivirus package features and additional features such as safe online banking, safe from the fake website and email support. The other package, Internet Security, comes with features of all packages with additional features such as preventing hackers, data security, spam prevention, and many more. Other Computer Virus protection programs have similar features that perform similar tasks. The additional features now target the latest developments such as the latest internet-based developments. Kaspersky offers parental control solutions, cyber threat blocker, webcam protection, anti-theft protection for laptops, and many more solutions. Bitdefender is another virus protection program offering additional features. Bitdefender Antivirus Plus offers a secure browser, a Wi-Fi network scanner, password manager, a file shredder and other entry-level antivirus protection features. Other good antivirus programs are AVG, McAfee Internet Security, Trend Micro Maximum Security, Norton, Avira, and many others.
Advantages of Having A Virus Protection Program
The Computer Virus protection programs have many advantages to your operating system and files on your computer. Below is a list of advantages:
Protect your computer from a dangerous threat that can compromise its functionality
They give a computer long life by guarding it against malware that can affect the operating system
Protect your confidential information like a password from spies and hackers who might use it for unfavorable stuff
Protect your browser application from annoying pop-ups and suspicious sites
Protect your email inbox from spam messages that may contain corrupt files to harm your computer
Can manage your password securely
Can scan and detect dangerous threats and corrupt files
Conclusion
As much as the Computer Virus protection programs provide security for our computers, they might be harmful. Some antivirus programs can slow down the functionality of your operating system. So, you must be careful about such programs. If a program is giving problems instead of solutions, you can remove it and find another solution that works best for your computer. There are also free Computer Virus protection programs that can perform better. Consider what you want for your gadget when purchasing virus protection

Related Resources: