March 26, 2020 | By admin
When you are using an 8.1 operating system on your computer or laptop you need protection from viruses, malware, and any other corrupt programs. Viruses come in different types and they can corrupt your files and affect the functionality of your operating system. Your machine needs to be protected to avoid consequences. Computer Virus protection for windows 8.1 comes with its built-in antivirus program, Windows Defender security software which safeguards your machine from viruses, spyware, and malware. Windows is free and easy to maintain as it runs in the background protecting your computer from various threats. However, you can install other antivirus programs if Windows Defender is not functioning well for your machine. Windows Defender stops functioning after you install another antivirus program.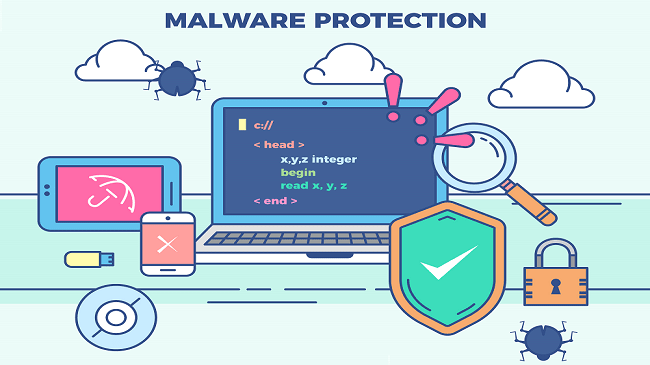 Features Required of aWindows 8.1 Antivirus Solution
It must defend the computer against different types of malware that can viruses, worms, and ransomware
It must have the capability of identifying and removing malware
It must identify suspicious files
It must be able to identify suspicious files
It must be powerful to scan downloaded files and files that come through the internet
It must guard the computer against the internet scams
It must provide real-time protection against suspicious activities
It must not affect the operating system performance
Top 3 Best Free antiviruses For Windows 8.1
Besides the built-in antivirus program, Windows Defender, some free antiviruses programs can be installed on Windows 8.1 to safeguard your computer against corrupt viruses.
1. Comodo Free Antivirus
Comodo Free Antivirus offers a free antivirus solution for Windows 8.1. Comodo is cheaper compared to other antivirus solutions if you wish to upgrade to a full solution. Its advantages are:
a.It protects your computer against all new viruses through its Default-Deny feature
The antivirus runs unknown files and applications automatically in a separate container to protect against malware
c.It is built to prevent rather than detecting. It prevents malware threats rather than detecting malware that is already in your computer system

2. Avast Free Antivirus Software
Avast also offers a free solution to protect Windows 8.1 system for dangerous malware. There are also paid packages, however, they are expensive compared to other antiviruses. Its advantages are:
a.It can scan your computer fast to detect viruses and it has a better detection capacity
b.It can clean up the browser by removing unwanted browser toolbars and extensions.
c.It can restore the hijacked search browser
d.It is also a software updater to increase the overall security and performance of your computer
3. Kaspersky Antivirus
Kaspersky has also been ranked as the best antivirus solution for Windows 8.1. Advantages of this solution are:
a.It has the capability of blocking viruses and the latest malware
b.It protects your computer from emerging cyber threats
It auto-analyses real-time data on new threats to protect your computer
Your computer gets protected from dangerous websites
e.You can schedule scans and it scans your computer faster
Advantages of Protecting Your Windows 8.1
Protecting your Windows 8.1 comes with various benefits for your computer. These are
Makes your computer functions better without suspicious software limiting its functionality.
It makes you browse safe online without being vulnerable to spyware who steal confidential information
It keeps your files safer from corrupt viruses
It keeps your computer clean from malware
It can assist in updating your computer applications
Conclusion
Computer Virus protection for windows 8.1 can be exposed to malware threats if it's not protected with an antivirus program. However, it's built-in Windows Defender can be useful in protecting your Windows 8.1 operating system from malware. Note that you cannot remove Windows Defender but you can stop it from operating by installing an antivirus program. You must consider a few things when choosing an antivirus program. Consider its features and how they can protect your computer.


Related Resources: