March 25, 2020 | By admin
You don't need to be a tech expert to know that your smartphone is a mighty computing gadget that has access to both your most confidential information and your business transactions. From how much you're making to the shopping purchases you've made, your phone is basically packed with information that's sensitive and valuable to you. And considering how much crimes data invasion and digital identities continue to increase, it's crucial that one has to invest in apps that scan android for viruses.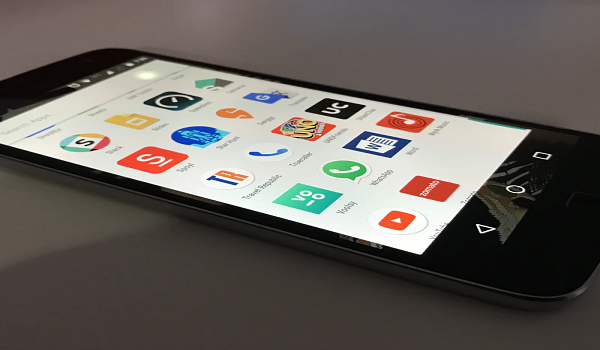 Granted how cybercriminals have made so much money from leeching off other people's data, we can't afford to be neglectful and care-free. If you use a Samsung, a Huawei, or a Google Pixel, it's time you install an antivirus for android. For this article, we're talking about why an antivirus for android is warranted and what considerations to factor in when checking out apps designed to scan android for virus.
Scan android for virus: how serious is it?
It's only the first quarter of the year, and already we've seen a massive increase in trends that involve cybersecurity threats. From the rate of how things are going, things are only going to get worse as more and more digital thieves and cybercriminals continue to expand their ways to steal and lie. When computer viruses were first crafted, they were a lot more challenging to spread, given that internet connections weren't as widespread and accessible. Additionally, processors were also immensely slow; something that no longer holds true today.
Nowadays, lots of frauds make an enormous amount of money through malware. There are dark economies that commodify personal information and cyber tools designed to compromise data and hamper identities. As a matter of fact, studies say that almost 400,000 new malware pieces are generated daily, each made to elicit personal information in exchange for money. The scary part is, smartphones are among the most accessible devices to target. That being the case, it goes without saying that regular virus scans and an antivirus for android are necessary tools to keep your information to yourself.

Scan android for virus: how does a smartphone get viruses?
Similar to laptops and desktops, smartphones are prime targets for hackers. Contrary to earlier days, viruses now come in several shapes and forms that easily penetrate devices. These malicious codes are referred to as malware. Ever since the advent of wireless technology, accessing other people's phones have become much easier to do for skilled hackers. The routes to infection vary, but there are accessible paths malware take that everyone should be aware of.
When techies tell you to be careful with connecting to random Wi-Fi routers, believe them. Shady Wi-Fi connections can send codes that open links to harmful websites. Many times, these sites can also pretend to be resources they are not. Every time you come across websites that say you've won something, best believe that these sites will ask that you provide your credentials; something you definitely shouldn't do.
Adware has also made it easier to grab smaller chunks of data throughout your phone. That said, be very careful with apps that request for specific information.
Why you should get apps that scan android for virus
All these mentioned, one must install an antivirus for android. Running virus scans now and then help make sure that your smartphone's data and content aren't being tampered, toyed, and played with. If the idea of installing apps meant to scan android for viruses don't entice you well enough, here are two other reasons you should install an antivirus for android.
Better battery life
No matter what you do with your phone, we can all acknowledge how vital battery life is. An efficient virus scan app for android should be able to assess your phone real-time without slowing your device. Many antivirus apps even tell you what apps take most of your memory and which apps you should manually close more frequently. Because applications that are designed to scan android for viruses are made for more than just that, you can trust that an effective antivirus for android is set to look after your phone's general welfare.
Remote lock
Many virus scan apps for android present you the capacity to lock your phone remotely. If, in the terrifying event, that your phone gets stolen or is misplaced, many security smartphone apps allow you to protect the content of your phone without deleting any of your files.
Overall, not having an app that's intended to scan android for viruses can be more costly today. As privacy remains to be a concern we continue to protect and talk about daily, the price we pay when our identities are compromised becomes even more expensive as each day goes by. In other words, because of how scary times can be, we can no longer afford not to have an antivirus program for our smartphones.
If you're looking for the best android antivirus phone app with rave reviews, download Comodo Mobile Security now!