March 25, 2020 | By admin
One of the best ways to protect ourselves online is by being extra careful. At least that's what we tell ourselves. Granted how deceiving and utterly advanced hackers can be today, "being careful" can only take us so far. We often take for granted virus cleaners for windows because we believe that as long as we don't visit questionable websites, we'll be okay. The thing is, no matter how cautious and careful we are with what we open, there are now so many ways for malware, adware, and other viruses to end up in our PCs.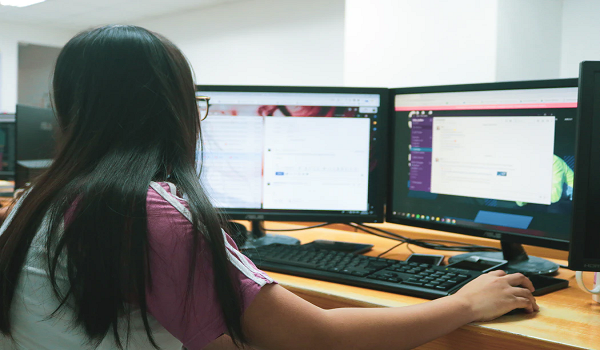 For this article, we're discussing what the best strategy is to remove all viruses, why a virus cleaner for Windows is elemental in today's social context, and how a Windows adware removal program can protect your identity.
Let's get started!
Improves computer performance
When a PC is infected with malware, adware, Trojans, or other kinds of viruses, the way your computer's applications function is affected. You see, viruses can eat significant amounts of your valuable hard drive space. Digital threats also have a way that blocks your computer from successfully connecting to the internet, damaging, even more, your PC. Like the human body, the more sluggish and damaged your computer's "insides" are, the more prone it becomes to being vulnerable with your data and information.
This is why a virus cleaner for Windows is needed. When we have applications that are meant to remove all viruses, our information is better protected, and our computer's other existing programs work well as designed.
Protects your children
It may be old school to have your children use a family computer to let them browse the web, but it's still one of the safest ways to ensure they're free from dangerous websites. It's no secret that the internet isn't a safe place for kids. That being said, without a virus cleaner for Windows, our children are more exposed to online harm. Children innocently browsing the web may be redirected to adult sites or other equally dangerous spaces online. Antivirus programs and other Windows adware removal applications may prevent this from happening.
Identity theft and mismanagement of personal information
If it isn't clear for you yet, cybercrime is among the fastest illegal activities in the entire face of the planet. Because everything is online now, we all use our computers to read and reply to emails, pay our bills, check our bank accounts, transfer money, and share relevant documents. Without a credible virus cleaner for Windows, the sensitive information associated with many of our digital activities and reports can be tampered with. The last thing we'd want when it comes to our finances is granting access we didn't consent to, to third-party viewers.
There are now dozens of malware that pack recording capacities that trace your information as you type them online. When you have applications designed to detect and remove all viruses, you're a lot more guaranteed of digital protection.
IP address protection
Thousands of cybercriminals now use viruses to gain entry to users' IP addresses. This isn't precisely identity theft per se as the intention isn't to steal from users but to use their IP addresses to relay specific files and documents. An excellent example of this is dangerous websites that stream illegal movies.
We've also heard of cases where people are surprised that their computers have been tools to various crimes they didn't take part of. Trafficking, piracy, and other forms of thievery and abuse are things you don't want to be associated with. So if you're bent on making sure only you use your IP address, you're going to want to invest in a Windows adware removal or a virus cleaner for windows.
Hard drive protection
The more impactful viruses have the distinct capacity to wipe an entire computer's hard drive and turn the device obsolete. Think of it as someone breaking your laptop without even having touched it. What makes this example worse, however, is that even your computer's memory is erased. From all your Word documents to every video clip and vacation picture you have on file, some viruses can eliminate loads of data and personal information.
Lucky for you, these are things that can be avoided. A reliable virus cleaner for Windows can make sure that your computer is kept safe even as you're using it.
Before making a purchase, read reviews and find out what people are saying about popular antivirus application brands. The more well-versed and well-researched you are in this aspect, the easier it will be for you to find the best virus cleaner for Windows in your context.
Get the most efficient antivirus program for your Windows PC today! Download Comodo Cybersecurity now!