March 31, 2020 | By admin
If a few decades ago, someone had informed you that the future held such a distinct direction for phones in that they won't only be able to take calls or send text messages, you'd probably be wondering what they're new purpose would be. Today, the list goes on and on. From emailing to banking and video editing to taking premium photos, the mobile phone industry has definitely seen a massive facelift. So considering all that the smartphone has to offer today, it's only right for you to invest in virus protection apps.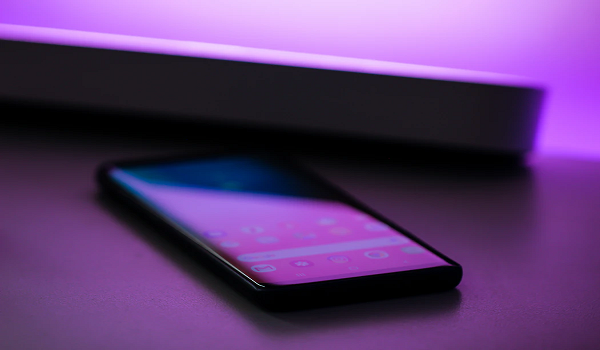 For this article, we're discussing why both your laptop and mobile phone need virus protection apps and what to look for when shopping for the best free antivirus app for android.
Why do your virus protection apps of choice have to be updated?
Security programs don't just use one form of antivirus protection, but several layers of virus file scanners to ensure nothing harms your device from the inside. Trojans, malware, ransomware, and viruses continue to be rampant, so it'll take more than one layer to cover your entire device and make sure everything is kept safe. Times are different now, and new types of digital threats unearth themselves now and then.
Why you need virus protection apps for your laptop, tablet, or smartphone
Virus protection apps allow you to choose the kind of security you need for your devices and their respective operating systems. It doesn't matter whether they're MAC OS, Android, or Windows; every device needs protection from viruses. Several virus protection apps may be utilized to meet a variety of needs. Providers often have bundle packages that call for only one rate for multiple devices.

Know that various kinds of malware may be resorted to, to target multiple devices and their operating systems. One doesn't particularly need findings to confirm that mobile malware has increased tenfold in the last couple of years, although many confined IT studies already lead to that. Mobile malware types can vary, but they can consist of hidden apps, adware, Trojans, potentially unneeded programs, spyware, and riskware—each one an already strong enough reason to make sure you have virus file scanners.
It's also been noted that mobile apps have been efficient storage places for mobile malware. As a matter of fact, one study cites that credible virus protection apps can block up to more than 20,000 malicious mobile apps every day. In case it isn't clear yet, viruses can also alter how a phone performs and functions. They can damage your data, deny you access to certain apps, and even steal from your information.
Things to look for in the best free antivirus apps for android
Whether you're looking for the best free antivirus apps for android or paid ones, the features you need to put a premium on are mostly the same.
1. The first thing you need to take into consideration is what you primarily use your devices for. And while it's clear that each device has corresponding computing priorities, finding out what they are help you quickly determine what kind of antivirus app each device should have. For instance, on your laptop, do you regularly transfer funds from one account to another? That already says you're more prone to financial compromising, given that your bank details and business accounts are periodically opened. On your phone, for example, which apps are open the most and how likely are they to regularly communicate with other third-party apps? Knowing these things helps you find a better solution that's more customized for your lifestyle and the gadgets that you use.
2. Every device has a virus file scanner that's suited primarily for them. Find out which kinds of virus file scanners help improve your device's functionality. On the contrary, there are numerous virus protection apps that slow gadgets down. Despite these technologies being designed to support your device by letting them function as clearly and swiftly as they should, the antivirus app you choose for yourself can make or break how optimally your laptop and phone work.
3. If you intend to shop outside of the best free antivirus apps for android, feel free. Logically, paid ones offer more features and security than free virus apps. So when shopping for which antivirus provider to help you with, read reviews. How satisfactory are their results? Remember that you will be paying the right amount of money to brands like these. Pit them against each other and make sure to find out what will give you the most bang for your buck.
If you're looking to protect your phone against all kinds of viruses, get a free antivirus app from Comodo Mobile Security today!