October 11, 2019 | By admin
Living in the digital era means understanding that your private information is more vulnerable than ever before. When a computer or device has been hacked and when a system is breached, cyber criminals have the potential to cause damage, often compromising the information of millions of users of the affected network.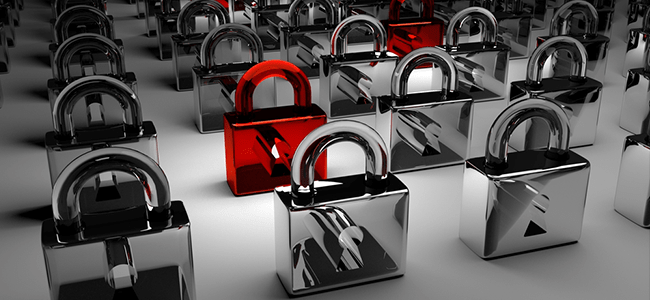 This is where cybersecurity takes its place. It is an array of measures you take to shield your devices and systems from unauthorized access to valuable information. Cybersecurity also fortifies the data and integrity of your computing assets. Its main goal is to defend those assets against all potential intruders throughout the entire life cycle of a cyber attack.
Apart from knowing what's the best antivirus to use, part of strengthening cybersecurity is to understand the different challenges that you might face at any given time. This includes ransomware, kill chains, zero-day attacks, alert fatigue, budgetary constraints and more.
Continue reading through this article to know more about the reasons why cybersecurity is crucial now more than ever before.
The Rising Number of Cyber Threats
Statistics show that the number of cybersecurity incidents continues to rise every day. It's frightening to think that there were more than 1.7 billion data breaches and cyber attacks in January 2019 alone. Gone are the days when cyber criminals do not pay attention to startups and small businesses because they think these organizations have smaller bank accounts and lower volumes of sensitive data.
Since intruders thoroughly study both the vulnerability and strengths of their targets, they've come to the conclusion that smaller firms don't possess anywhere as much security as bigger businesses do and that many of them utilize cloud technology that is not extremely protected. This makes these cyber criminals go after small businesses and take advantage of them in order to breach larger businesses.
The Proliferation of Sophisticated Hackers
As technology keeps on moving forward, so are hackers' wicked capabilities. The recent series of cyber attacks and data leaks mean that cyber criminals are getting smarter, they can organize well-funded and coordinated cyber-attacks against organizations of all sizes while also constantly changing their tactics.
That said, businesses should never underestimate these cyber bandits and establish security measures as simple as identifying what's the best antivirus software to use. Comodo Internet Security (CIS), for one, can help them to detect and counter attack against malicious activity before it causes further damage and disruption.

Higher Costs of Data Breaches
As cyber attacks are becoming progressively destructive, they can be extremely expensive for businesses to endure. Apart from the financial damage a company might face during and after an attack, a data breach can also inflict significant reputational damage.
More Personal Information is Shared Online
With the explosion of social networking sites the past years, sharing personal information has become prominent. While doing this can build and maintain relationships, it can also have adverse effects. Our private data are now targeted by hackers and this puts everyone at risk. Having cybersecurity is important in this sense.
The Rapid Advent of the Internet of Things Devices
Technological innovations allow the continuous introduction of smart devices for home and business use. Unfortunately, cyber criminals have also identified many attack fronts via Bluetooth and Wi-Fi, thus, if left unsecured, these IoT devices can simplify and speed up tasks as they offer greater levels of control and accessibility.
Tighter Regulations
Cyber attacks are not the only reason why companies need to be more invested in robust cybersecurity. Due to the drastic reputational and financial damage that can result from an organization's unawareness of cybersecurity laws, it is important for a company to know the applicable state-specific cybersecurity laws. These regulations typically contain information collection practices and the need to notify customers through specified methods and within strict timeframes when their data gets compromised. Failure to comply with these cybersecurity laws can result in severe punishments and compensations.
Dismissing the risks concerning cybersecurity can have huge multiple impacts on a person or an organization. This is especially true as recent hacks and scams have shown that it is not just large organizations or corporations that are being targeted but the personal data of everyday people as well.
As technology continues to dominate almost every aspect of our lives, it's imperative that we continue to try and stay ahead in the world of information systems. You should learn about the threats you might incur, what's the best antivirus to use to toughen your security measures and most importantly, how you can come back should there be a successful cyber attack.
---