March 30, 2020 | By admin
The concept of antivirus programs isn't novel, especially to Windows users. What remains to be novel, however, is the idea of signing up with cybersecurity programs. Considering how figures on compromised online accounts and hacked data continue to soar, not too many people are convinced enough to turn to the best free antivirus application, let alone a virus cleaner for Windows.
If you're one such user yourself, we're jotting down the top reasons why your computer deserves a credible virus cleaner for Windows and what the best free antivirus programs for 2020 all have in common.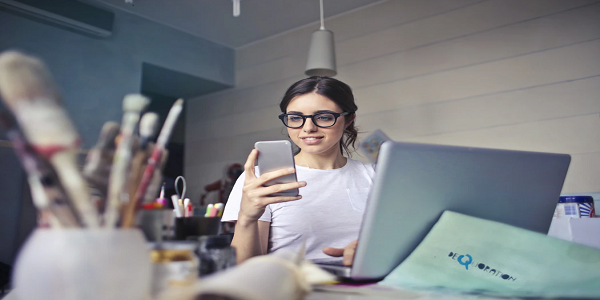 Times are changing
If you think about it, Microsoft continues to deploy a virus cleaner for Windows for every computer that uses its operating system. The very maker of Windows knows antivirus programs are essential! The use of cybersecurity ma have skyrocketed in the early 2000s, and if anything, antivirus applications are even more useful today.
We've all heard of news surrounding users that have had worms, malware, adware, Trojans, and other forms of digital threats penetrate their devices. What's worse is that newer types of viruses continue to unearth themselves now and then. Through unsuspecting downloads, suspicious sites and unsafe email attachments, viruses have now caused more harm than anything. It's also worth noting that viruses are finding new, more strategic ways of entering laptops and desktops.
Although Microsoft has been adamant it's been upping its virus cleaner for Windows, dozens of experts still suggest resorting to third-party antivirus programs, if not the best free antivirus programs for 2020.

The internet isn't safe for your computer
Sure, we've all heard of people commenting on how the internet isn't a safe space. But there's a lot more to that statement than meets the ear. It's no secret that browsers like Chrome, Safari, and even Firefox like us to believe that we can browse the web to our heart's content without any fear of compromised data or leaked private information. But the truth is, news about hackers continuously penetrating people's devices through regular internet computing activities continues to rise.
In today's technological context, one wrong click can lead to a costly disaster. This is why many turn to the best free antivirus programs for 2020 for extra safety precautions. This is because the best free antivirus application consistently scans computers to make sure no fishy activity is happening. For safer measures, however, nothing beats a premium virus cleaner for Windows. It's easy to convince ourselves we're okay as long as we're careful with the sites we click. But reality dictates that we never honestly know. Regular-looking ads may masquerade as straightforward video content, but malicious codes could be hiding somewhere in there when you click to skip an ad.
A dependable virus cleaner for Windows makes sure everything that goes on in your computer—from the emails you're about to open to the pop-up ads you're about to close—is safe and devoid of any form of digital threat.
An extra layer of computer security never hurt anyone
No matter what you do, your precautions aren't cut out for inventive cybercrime, but turning to the best free antivirus programs for 2020 will. If you look around, your version of the best free antivirus application is packed with plenty of digital goods your computer can benefit from. For instance, Comodo Cybersecurity secures critical system documents and prevents malware before it installs. It also runs unknown files in an isolated environment where they can cause no damage, among other things.
Still, a premium virus cleaner for Windows outweighs all the perks and advantages one gets from a free antivirus program. Web filtering, for example, is a sought after premium feature that works to protect all your files from hackers. This may not sound like a big deal to many, but note that computer criminals are up-training by the day, too. Web filtering makes sure that no one can access your pictures, documents, and audio and video clips while you're online.
Several paid-for virus cleaners for Windows also make sure you're purchasing activities are accounted for in safety. We all know millions of people now make purchases and go about regular financial transactions online. A stellar antivirus program guarantees that your account information is kept safe and that your identity remains yours.
If that isn't enough, hundreds of antivirus companies also extend customer service support to their users. Should there be an issue relevant to cybersecurity, you're very much allowed to contact their client services to speak with an expert.
To know exactly what we're talking about, sign up with an award-winning antivirus now!