May 10, 2020 | By admin
Because so many more people are on their phones and computers today, the dangers of cybercrime have skyrocketed to levels we could have only imagined back in earlier days. A source cites that cybercrime damages are now pegged at $400 billion today. In the quest to tighten computer and internet access, companies, both small and large, continue to invest in skilled IT experts. But the reality is, not everyone can afford an in-house tech team. Let alone a remote internet security group. Fortunately, free online virus scanners help protect laptops and desktops.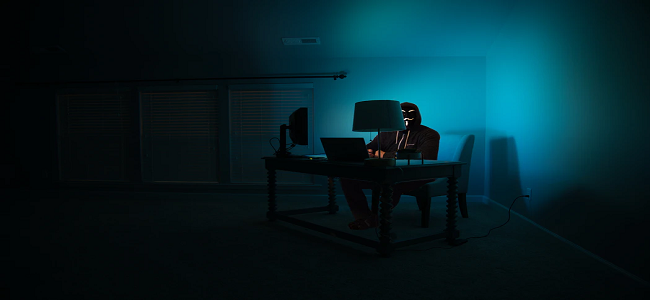 Albeit limited, online file scanners and free antivirus brands are readily available to help combat unwanted digital threats. For this article, we're discussing the cruciality of premium cybersecurity applications and why free online virus scanners are a good first step for those that don't have an antivirus program budget just yet.
Online file scanner: small help is still help
Increasingly talented cybercriminals
Businesses need to have websites now, given that the digital space is thriving. Any entrepreneur bent on making it big and expanding an audience knows the value of a good functional website. As a result, hackers continue to find ways to penetrate entry points into these businesses' internet networks. You don't have to be an IT professional to understand that hackers may earn a lot from data breaches. From being able to access brand assets to sensitive information and bank accounts, it can be scary not to use free antivirus at least.
A free online virus scanner, despite its natural limits, can prevent hackers from being able to control your computer. It's no surprise that technology has also empowered e-criminals, so it's best to always have your computer guarded to prevent any form of compromise.
Hacking tools are more readily available today.
Although highly-skilled and well-funded hackers are obvious threats to our business' welfare and security, it doesn't help that cheap hacking tools (and even courses) are now available for anyone to consume online. That being said, the vulnerability of your business to be compromised is heightened even more. The commercialization of hacking has made it attainable for any determined individual to send malware and viruses to other users.
So if you're bent on protecting your business data no matter what, a free online virus scanner is a good start. Of course, nothing beats paid-for online file scanners. They present a wider coverage of computer security and also a customer service team you can reach out to should something go wrong.
The expensive cost of cyberattacks
Plenty of business leaders seem to forget that data breaches can be expensive. From exposing sensitive data to marketing materials being compromised, a lot can happen when hackers get to access business information and sensitive data. Reputational consequences can be difficult to remedy, and the loss of customer trust can forever damage a company.
A free online virus scanner helps you detect viruses in advance, if not eliminate existing ones in your applications. While free antivirus programs might not be as effective as premium online file scanners, they still do a stellar job in keeping digital dangers at bay.

Investment from computer repairs
Computer warranties can only go so far. What people don't understand all the time is that paid-for cybersecurity programs are terrific investments in that they keep you from having to see a computer expert for potential repairs. Thousands of users have had to go to IT professionals to have their erased data retrieved and computer parts working again.
It's a common fact that viruses, Spyware, Trojans, Malware, and the like can potentially damage devices. Once they enter your computer, hackers can simply eat your information away and even block your computer from connecting to the internet. Long story short, it is costly to have computers repaired.
A free online virus scanner can keep this from happening. Whereas having your laptop or desktop remedied can exceed the three-digit dollar mark, competent cybersecurity can cost less than that.
Maintain your computer's speed
A lot of people think that antivirus programs make the computer perform slower. Since these applications are made to assess and run virus scans while you go about regular computing activities, it's easy to think that these programs delay what you're supposed to do. Quite oppositely, however, quality antivirus programs make your laptop work even faster. Because cybersecurity applications help eliminate the unnecessary, your computer should perform its most optimal when you sign up with an efficient computer security brand.
If this isn't within your budget yet, a free online virus scanner should suffice for the time being.
Looking for award-winning computer protection? Sign up with Comodo Cybersecurity now!