May 8, 2020 | By admin
With a lot of downtime in our hands, it's understandable why more and more of us are surfing the Internet. And while many of us might think we know what websites and internet activities to avoid to prevent viruses and adware from entering our devices, it's a lot easier said than done. If you notice your computer performing slower with a constant influx of pop-up advertisements now and then, it may be time to put up a Windows adware removal program.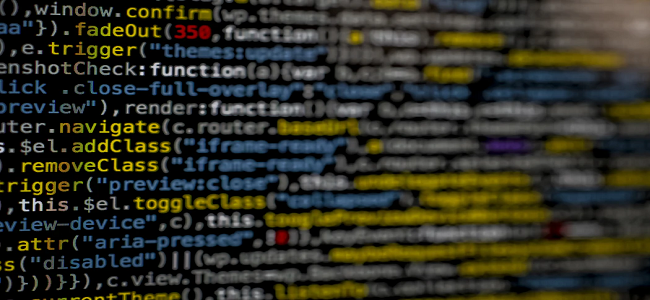 For this article, we're talking about the urgency of installing an adware removal tool and why junkware removal tools can help you better go about your computing activities.
Windows adware removal: defining adware
Advertising-supported malware, simply referred to as Adware, is a term that tackles undesirable software covering a surge of advertisement displays on your screen. Furthermore, it's a form of virus that's considered a potentially unwanted program. This means that it's an application that's installed in your computer sans your informed permission. Adwares can disrupt your computing activities in the form of incessant pop-up windows, excessive ads and banners, and video commercials that automatically play.
This is why, for Microsoft users, a Windows adware removal tool is necessary. Because advertising rakes in good revenue, more and more ill-intentioned marketers resort to Adware since it quickly generates incomes for its developers. Anyone bent on keeping these kinds of viruses at bay can utilize junkware removal tools, too.
Aware types
On-site
This adware-type is also known as browser hijacking. This most common when users visit adult entertainment websites or unauthorized and infected sites. these internet activities can lead to the installation of adware without your permission. You'll then begin to notice that as you continue to browse, more and more pop-up ads appear on your screen. You can shrug it off and blame it on the site you're visiting, but it's really a result of an adware software you didn't know your computer had. Again, this is why Windows adware removal tools are important.
Because our privacy is costly, one simply can't afford to have unauthorized apps on their devices anymore.
Downloaded adware program
When you download free applications from the internet, there's a high chance you're downloading adware, too. This is how these free programs make money. Because you also download an application that displays multiple adds on your screen, companies and marketers pay a good amount for anyone to see them, as this actually expands their reach. A lot of free versions of programs include adware as a means to help fund these projects. Although these specific types of adware applications aren't malicious per se, they can be annoying and eat up a lot of your laptop's battery life.
Windows adware removal tools are perfect applications in preventing these viruses from spreading on your computer. People often confuse spyware to aware because the first one functions similarly but in a different application. It's also unknowingly installed on your device and then evaluates your internet-browsing activities to present customized ads to you. To get rid of any opportunity for this happening to your computer, feel free to turn to junkware removal tools.

Windows adware removal: is adware dangerous?
When you're used to browsing the internet, it can be difficult to distinguish pop-up ads from adware to on-site website advertising. Here are a few signs your computer has adware:
You see ads in sites they're not supposed to be in.
Despite not changing your web browser yourself, it's suddenly changed.
Website links lead you to fishy websites all the time.
Web pages you usually visit a lot of display graphics differently all of a sudden.
Your browser performs slower than usual
Your data usage spikes
More than anything, adware programs are annoying. You'll see banners in the middle of a website, you'll notice pop-ups, and in-text ads appear in weird spots in your screen, random tabs and windows open out of nowhere, too. On a more serious note, however, adware programs are also capable of gathering your data. Adware developers can then send your information to potential businesses and brands looking to sell their ads. These developers have access to your google searches, how many times you've visited a page, and even your very IP address.
At the end of the day, Adware programs are dangerous because your privacy is being compromised. You're being sold as a product to hundreds and thousands of other hungry companies, looking for people to show ads to.
For more information about how else you can prevent this from happening, sign up with Comodo Cybersecurity today!