May 2, 2020 | By admin
Plenty of people think you can avoid digital threats and viruses when you browse the web carefully, smartly, and cautiously. But times have changes and viruses now come in many forms and shapes. No matter how careful you are with your internet activities, the chances of your computer catching anything that it isn't supposed to is high. This is why more and more users resort to a free virus scan online now and then.
There are multiple reasons why you should consider signing up with a premium cybersecurity brand. But if that isn't within your budget just yet, free antivirus programs should work just fine for the meantime. For this article, we're discussing how online file virus
scanners can help you and why running a free virus scan online can be one of the smartest things you can do for your laptop or desktop.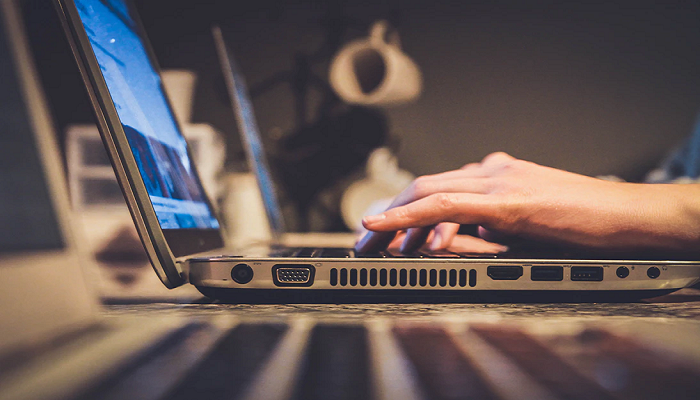 Let's get started!
Secures finances
Because many of us use our laptops to handle transactions, our computers have become prime targets for hackers. This is because access to our personal financial accounts can easily be penetrated by skilled cybercriminals. We've all heard of stories involving people calling their banks, complaining about purchases they never made. Resorting to a free virus scan online helps secure your device, making sure no other party, application, or hidden program is installed on your computer.
Hackers are insanely talented now, and being granted entry to digital ports has become too easy for any determined thief. Keep digital burglars away with online file virus scanners, if not paid-for antivirus applications.
Avoid infecting others
Like physical diseases, computer viruses can also harm and infect other people. Can you recall a time you received a fishy email from someone you trusted, only to find out this particular mail was a scam?
That isn't far from happening. Many times, people don't know they've sent dangerous emails themselves until they're told. And because it's highly likely that you communicate with tons of people using your computer, your device must have an antivirus program. There are plenty of affordable ones like Comodo Cybersecurity. However, if that isn't within your budget yet, a free virus scan online should do the job.
When you make use of free antivirus, you avoid being a virus carrier yourself.
Blocks potentially dangerous websites
When you run a free virus scan online, it can quickly evaluate whether or not another open tab is fishy or not. Furthermore, free antivirus programs can also detect if viruses from afar and warn you before further damage is done. To add, online file virus scanners can also help evaluate email attachments. Because a huge bulk of spam and digital threats are birthed from innocent-looking emails, running attachments is a good preventive measure from spreading, downloading, or unwarily downloading viruses.
Improves speed
Lots of users think that antivirus programs are a cause of delay and slower computer performance. Quite oppositely, however, these cybersecurity applications should be a cause for computers to functions faster and better. Because these applications—free antivirus and paid-for cybersecurity—are designed to detect and eliminate viruses, your laptop and desktop should be able to function at its most optimal all the time.
What's more, viruses like adware, spyware, trojan, and worms can also cause computer delays. A free virus scan online may not be as efficient as premium antivirus brands, but it's a good start. Knowing your computer is free from viruses is always a good thing.
Prevent identity theft
One of the fastest-growing crimes in the world today is identity theft. Because we leave so much paper trail in the digital space, it comes as no surprise that our online information can be used to make money and deceive others. One study says roughly twenty people are identity theft victims every sixty-seconds. It can be costly to be a victim. Knowing your name will be associated with crimes you've never committed can be scary, too.
Whether you realize it or not, you save a chunk of personal information on your computer. This makes laptops and desktops—and many times, phones, too—prime targets for hackers. Even though you intentionally avoid saving passwords and personal details, logging in websites and typing your credentials already leaves a trail. It doesn't matter if you're opening social media or financial accounts, these spaces store plenty of things about you.
A free virus scan online can help your computer remain free from threats and prevent the installation of illegal software.
For affordable and award-winning computer protection, sign up with Comodo Cybersecurity today!