October 12, 2019 | By admin
These days if you have an Android device, be it a cellphone or a tablet, then you need a virus cleaner for Android, in fact, you need a top virus cleaner for Android. It should be the first app you install on your device and you should have it completely set up before you either install anything else or go online. With that in mind, here are four key features of a top virus cleaner for Android.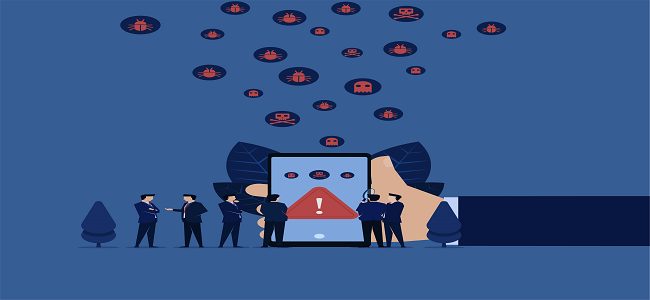 It has system-optimization functionality
This may seem like an odd point to mention first, but the fact of the matter is that any virus cleaner is going to slow down any mobile device to some extent. The top virus cleaners, however, address this in three ways.
First of all, they make sure that their code is super-efficient so there is no unnecessary drain on your system's resources. Secondly, they actively look for ways to optimize your device's settings to maximize its performance (with your approval). Thirdly, they make it possible to schedule resource-intensive maintenance tasks (basically deep scans) for times when you're unlikely to be making any great demands on your mobile, for example when you are asleep.
It offers robust, all-round protection
Even though absolutely everyone uses the term "virus cleaner" what you really need is a "malware" cleaner, or, more accurately, an all-round security app, which will protect you against the many and diverse threats in today's online world.

Antivirus protection should cover all known forms of viruses and be regularly updated to ensure that your virus cleaner continues to be effective regardless of what threats emerge in the future.
Antimalware protection should cover you for all the different forms of malware recognized at the current time and again should be regularly updated as future threats emerge. Solid malware protection is, arguably, even more essential for Android devices (or perhaps it would be better to say mobile devices) because they are such huge targets for nuisances such as adware.
You also want protection while browsing the internet. Again, you could make a case for arguing that this is even more essential for mobile devices than it is for desktops or even laptops because there is a far greater degree of likelihood that you will be going online using mobile data or public WiFi rather than a private WiFi you control (or a company internet connection).
On the subject of mobile data, if you want a virus cleaner for an Android phone (or an Android tablet which uses a SIM card), then it's also important to have protection against USSD attacks. Basically these are attacks which use the cellular network rather than the regular internet. These attacks are becoming a growing hazard as cellphone numbers are increasingly used for the purposes of identification.
It is backed by a reputable brand
One of the key points to understand about the Play store is that the apps there are checked for known threats, which means that they are probably non-malicious, but they are not remotely guaranteed to be effective at whatever it is they purport to do. When it comes to some apps, this is nothing more than a minor irritation. When it comes to a virus cleaner, however, it can be devastating.
In this context there are two harsh-but-true points which it is important to understand. Firstly, if you download a free app, you are in the highest degree unlikely to have a claim against the developer if it fails to perform to an expected standard. Secondly, if you download a paid app and it fails to perform to an expected standard, any legal claim you may have will only be worth pursuing if the company is both located in a jurisdiction with a robust and accessible legal system and is still in business to pay out compensation. These are both strong arguments for sticking with established companies which have a proven track record and which show every sign of intending to remain in business over the foreseeable future.

It offers solid value for money
Another reason for sticking with established providers is that they have solid customer bases which means that they can afford to charge less for their products because they know that their sales volumes will cover all necessary costs and leave them a reasonable level of profit. For example, Comodo offers a great virus cleaner for Android for about the same price as a cup of coffee. Head over to the Comodo website to give your Android device the protection it needs at a price you can afford.