September 26, 2019 | By admin
Computer viruses are a type of software program which is designed to infect your computer or laptop. After they infect a computer, they can create a lot of issues. For instance, you might lose tons of data, someone might steal your personal information, someone might be spying on you and your activity, and more. There could be endless repercussions. This is why it makes sense to think about virus removal techniques which will keep you prepared in case your computer does get infected by malware. Be careful if you feel that our computer is running ultra-slow, or if unwanted pop-ups are appearing on your browsing screen. All of these could be telling you that you need to learn about how to get a virus off the computer. These issues might seem normal to you in the beginning, but once, they come into action, you can be at the verge of losing some of the valuable data present in the computer. Not just this, your hard disc of the computer could get corrupt as well.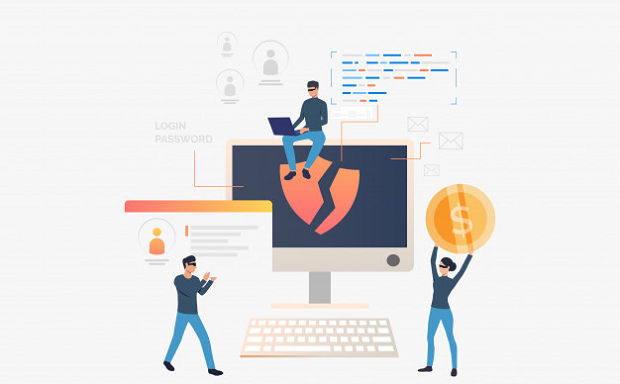 Let us first tell you the ways through which you will be able to identify the presence of a virus. This will tell you that you should get ready for virus removal.
How to identify a virus on your Computer?
Read these warning signs to be sure that your computer needs an antivirus scanning.
You see a lot of unwanted pop-ups messages every time you open the browser.
You have an extremely slow running computer.
Some weird noises are coming out of the hard drive, which sounds unfamiliar.
Unknown computer programs are staring on their own, and you have never downloaded them.
If you are noticing any of the issues mentioned above, then it is time to learn how to get virus off the computer. The best way to protect your computer from virus and malware is by downloading Comodo antivirus software on your PC.


Comodo is a highly robust, antivirus scanner. It prevents any unauthorized files from entering the PC by default, thereby creating a protective shield for the PC. It monitors your PC and prevents any malicious attack from attacking your computer. Many other features of Comodo will keep your computer safe and protected.
Comodo is a powerpack antivirus software, that prevents, detects and deletes harmful viruses.
How to get virus off the computer steps:
Step 1:
For the first step, open your windows and enter the safe mode. For this, you will have to press F8 continuously, unless you see the Advanced Boot Options on the screen. Once you do, you need to select the safe mode with networking option. Now press enter. Also, don't forget to disconnect the internet connection to avoid further virus attack.
Step 2:
While you are operating on the safe mode, the next thing to do is delete all the temporary files. Make it a habit, delete temporary files from the C Drive regularly, to free up your disc space and also to keep your desktop protected from antivirus. Once you remove the data using Dusk Cleanup tool, you will also delete malware along with them too. Also, when you delete temporary files, your computer will start operating faster as well.
Step 3:
For step three, think about an alternative, then using the already downloaded antivirus. The reason is simple, your computer was attacked while the antivirus was there, so probably, it is not functioning well and not up-to-the-mark. You need a better solution and better virus removal software. Use Comodo which will scan your entire computer efficiently and detect the presence of malware and viruses from the PC.
Step 4:
After downloading the antivirus software, now its time for you to install it and scan the PC. Also, don't forget to update the scanner as well to fight with the most stubborn viruses and malware. While running the scanning, ensure that the internet is disconnected. Let the scanning process complete first. Comodo malware scanner will scan your computer and identify all the threats.
Comodo is a powerful malware scanner and does its job effectively. Once you have Comodo in your computer installed, you will no longer have to worry about antivirus. Although there are a few things that you can do to keep your computer safer, never click on any unauthorized or unrecognized links, they might contain virus and malware. Browse safely and avoid clicking on popups. Never forget to create a backup for your data and files because you don't want to lose them. Boost your defense mechanism by not downloading any programs or software from unknown sources.
How do I get rid of viruses on my phone?

Related Resources