October 15, 2019 | By admin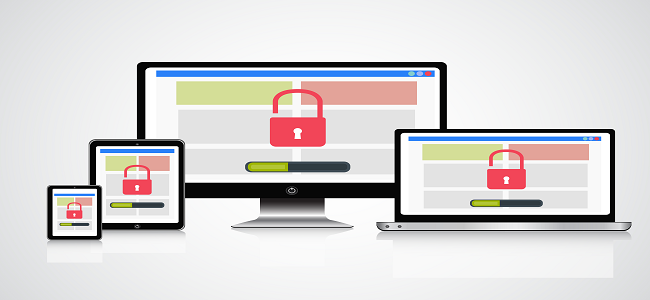 Nowadays, most of our important transactions are done over the internet. Although this makes our lives easier, it also puts our safety at risk when we expose our personal data to cyber criminals or hackers. Cybercriminals are always devising new ways to gain access to your PC and other internet-enabled devices. Fortunately, the best PC security software companies are constantly updating their antivirus programs to protect users against phishing scams, ransomware, and all other types of malwares.
It is important to check the features of antivirus software first before making a purchase. This way, you can protect yourself from the growing threats that are targeting your computer. This buying guide can help you choose the best PC security software for your computer.
Malware Detection
Viruses can be detected in two ways: via on-demand protection or via always-on protection. On-demand protection spots viruses by examining files during scheduled scans. Meanwhile, always-on protection shields the user from malicious programs even when there is no on-going scanning. For instance, when a malware arrives on the disk, the always-on protection can detect it and quarantine it right away. Make sure that you choose the best PC security software that has this feature.
Ransomware Protection
Ransomware is a type of malware that encrypts all the user's files and then demands a payment to decrypt them. To protect your computer against this threat, anti-ransomware features should be present in the antivirus program you are buying. It should be able to block any app that is vulnerable to this infection.
VPN add-ons
Antivirus programs should also include virtual private network (VPN) add-ons. These keeps your network secure by encrypting your internet connection. It is especially useful when utilizing unsafe open Wi-Fi such as that provided by a restaurants or hotel.
Web protection via browser plugins or extensions is also popular and aims to stop the user from visiting dubious websites or handing over personal information to strangers.
Price
Lastly, consider the price. Different versions and features are available at different prices. Some software may be free, while others cost hundreds of dollars. Choose a package that fits your budget without compromising your computer security.
To give you some ideas about the antivirus programs available in the market,

Here Are Some of The Best PC Security Software:
ESET Internet Security
This antivirus program may have a simple interface but it boasts an impressive and detailed tool set. Still affordable despite a recent price increase, ESET Internet Security costs $49.99 per device annually.
ESET features a legendary antivirus technology, keeping your computer safe from ransomware and other types of malware with its time-tested multi layered protection. Its Syninspecter tool gives you complete yet manageable rundown of your entire system's security status. In addition to these, it has a webcam protection, firewall, social media scanner, anti-theft tools, a Home Network Protection tool, banking and payment protection, and more.
Norton 360
Norton 360 is packed with comprehensive security as well as a whole host of features. For starters, it supports all basic scan types. So whether you want to launch a quick scan, run custom scans on particular files or folders, or check your entire system, Norton has got you covered.
Its standard version includes antivirus, a smart firewall, a password manager, antispam, browsing protection, an unrestricted VPN, system maintenance and speedup tools, webcam protection, and 10GB of cloud backup space. Norton 360 Standard is priced at $49.99 for the first year, and $79.99 after that.
Webroot SecureAnywhere
Webroot SecureAnywhere is cloud-based, taking only 15MB of your space. This makes scanning easier and quicker. It provides real-time threat protection, anti-ransomware, URL filtering, real-time anti-phishing, and a firewall. It costs $37.49 for one year, and it can secure up to 3 computers.
Comodo Internet Security
Comodo Internet Security is an antivirus software that provides real-time protection against malware and other viruses. With its flexible interface, you can view your security status and launch scans easily. It has a sandbox feature that runs unknown files in an isolated environment where they won't be able to cause damage. Comodo Internet Security offers protection against zero-day malwares, including web and email attacks. It also lets you transact online with confidence by keeping your browser in a certain location which cannot be hacked, tracked, or viewed by cybercriminals. It is available for only $7.99 per year.
Modern day cyber threats are becoming smarter and more damaging as technology evolves. If you're looking for all-round protection against the latest malwares, make sure to choose the best PC security software. While they don't offer a perfect solution to your malware issues, it's a critical first step to securing your machine.



Related Resource:
Best Antivirus Software for PC
Website Malware Removal
Website Backup