October 5, 2019 | By admin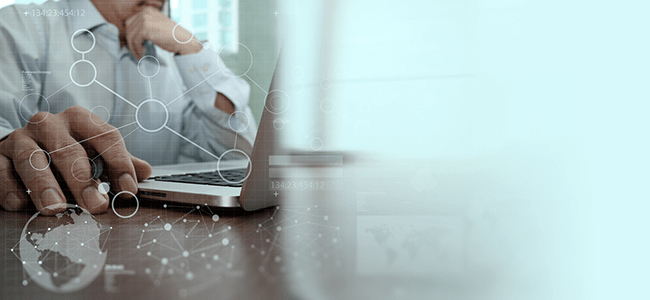 When connected to the Internet, your computer can get infected by different types of viruses. These threats can get into your device's system via things you download such as emails or files that you copy online. In just a matter of minutes, a virus can destroy your data by wiping it out or making it unusable and can also affect the performance of your computer by slowing it down. Additionally, a virus can also be used to hold your confidential data hostage or let someone take control of your computer remotely to use it to attack others.
To protect users from these kinds of cyber security threats, antivirus programs have been developed to prevent your computer or mobile device from getting infected by a virus. You can acquire one by purchasing a standalone solution such as the Comodo Internet Security (CIS) or as part of a security package.
Cyber criminals continue to develop and release new types of viruses every day, which is why it is important that you understand how antivirus works in order to execute the right solution. To help you out with just that, read on.
How Does It Work?
Like what we've said, the continuous development of technology also allows hackers to improve their ways of attacking an individual user — or worse, a whole company or organization at once. Fortunately, the way how antivirus works have also changed and expanded in scope.
Here are some of the methods antivirus software commonly used:
Heuristic-based detection
Heuristic-based detection is considered the most common form of virus detection that uses an algorithm to differentiate the signature of known viruses against a potential threat. It can unearth viruses that have not yet been discovered, as well as known viruses that have been modified or disguised, and released into the wild again. The only downside is that it can also generate false positive matches, meaning an antivirus scanner may report a file as being infected when it actually isn't. While these "false positives" are minimal, they're not uncommon.

Signature-based detection
Signature-based detection searches for the specific digital code of a virus (you can think of it as a virus' fingerprint) and if it finds it, quarantines or deletes it. Once a virus has been identified, it can be added to a signature database, which is kept locally or in the cloud to be accessed when scanning a system for threats moving forward. However, this process requires at least one user or system to be attacked by the malicious software and recognize it before everyone else can be protected against it. Put simply, it's not very useful for brand new threats.
Behavioral detection
Behavioral detection is a more modern technique for tracking down known and unknown viruses. It generally looks at what software does rather than examining at what a piece of software is. For example, it checks for viruses that attempt to shut down or bypass your antivirus solutions on the system and once found, quarantining or deleting them subsequently.
Cloud antivirus detection
Cloud antivirus needs an Internet connection to collect information, which is uploaded to, and processed by, a server in the cloud. It generally spares your computer additional processing by running all detection on the server.
Sandbox detection
Sandbox detection creates an emulated environment for a suspicious program to run and inspect its behavior. If that program appears to perform destructive or abnormal behavior in the emulated environment, the antivirus notifies the user before it runs it on the computer.
Machine learning
Machine learning also requires internet connectivity to analyze the code of applications and determine based on its understanding of malicious and benign programs, whether that specific piece of software is dangerous or not. It is basically an artificial intelligence solution that can be strikingly effective at combating both new and old threats, especially when used in conjunction with other security protocols.
Most operating systems come with several built-in protections such as firewalls or Windows Defender to help prevent viruses from taking hold of your system. However, these alone are not enough to fully safeguard your computer from getting attacked by experienced cyber criminals.
What you need is to determine how antivirus works alongside these modern operating system and browser protections. Using antivirus software like Comodo Internet Security can ensure that your computer remains clean by preventing virus and malware from infecting your files. That and your constant vigilance for possible attacks can ensure that your daily operations will not be disrupted by any kind of security threat.

What is the Best Free Antivirus Software
Related Resources